Iran
Middle East
Palestine
Iranian Speaker's Advisor: Netanyahu on Verge of Collapse
Iranian Parliament Speaker's Special Aide for International Affairs Hossein Amir Abdollahian said that Israeli Prime Minister Benjamin Netanyahu is in the last days of his rule, stressing that the Zionists have no place in the future of the region.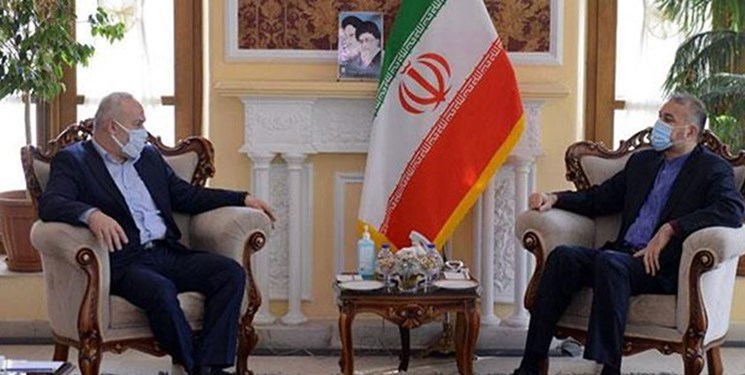 "Undoubtedly, Netanyahu has reached the end of the line and the Zionists have no place and no future in the region," Amir Abdollahian said in a meeting with representatives of Palestinian Hamas and Islamic Jihad resistance groups in Iran on Thursday.
"We know only one country called Palestine and its historical and civil capital is the Holy Quds," he added.
Amir Abdollahian called normalization of relations between a few Arab leaders and Israel a ridiculous show, saying that the only result of the Zionists' presence in the region is increased insecurity and suffering of all regional people.
"Today, the Zionists are in the worst domestic political situation, and the political stalemate in the Zionist regime and weakness and fear of resistance are the two main components of the current fake regime; naturally, moving towards normalization of relations with the fake and terrorist regime of Israel is a wrong decision and a sign of lack of identity," he said.
During the meeting, the representatives of Hamas and Islamic Jihad lauded Iran for its support for the resistance, denouncing certain Arab regimes for
normalization of ties and compromise with Israel.
In relevant remarks earlier this month, Iranian Parliament Speaker Mohammad Baqer Qalibaf castigated efforts by a number of Muslim states to normalize ties with Israel, stressing that the regional security will not materialize with the presence of the Zionist regime.
"There won't be sustainable security in the region while there is the Zionist regime," Qalibaf said during his meeting with the visiting Syrian Foreign Minister Faisal Mekdad.
He said that Iran and Syria have always enjoyed a growing and fraternal relationship and the level of bilateral relations should be upgraded through dialogue and consultations.
"The enemies of the two countries do not want the independence, dignity and progress of Islamic countries," Iran's parliament speaker noted, stressing that the Muslim governments and the Islamic community should introduce normalization of relations with Israel as an improper act.