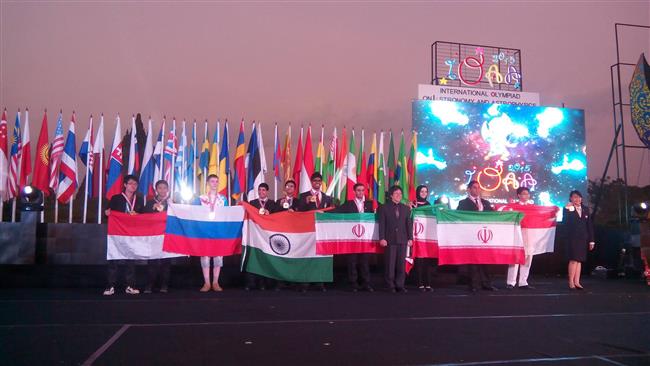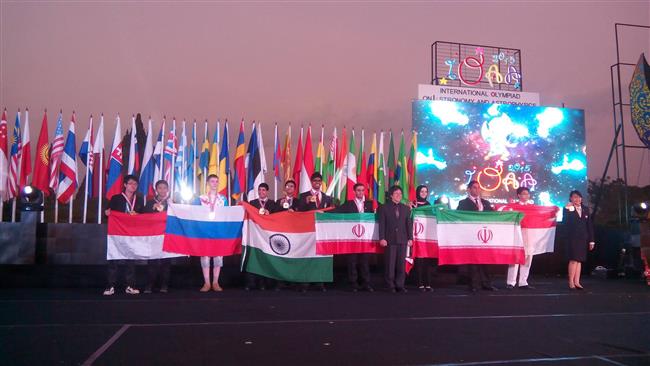 Iranian high school students have come in first place in the 9th International Olympiad on Astronomy and Astrophysics (IOAA).
Iran's students became this year's world champions with three gold, four silver and three bronze medals, the Mehr news agency quoted Deputy Director of National Organization for Development of Exceptional Talents and Young Researchers, Hassan Saei Dehghan, as saying on Tuesday.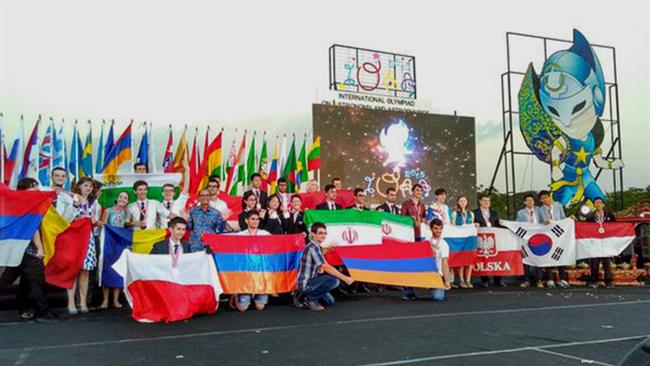 This year's competition was held from July 26 to August 4 in the Indonesian city of Semarang with the participation of 41 countries.
The IOAA is an annual international astronomy competition for high school students and was first held in Thailand in 2007.
In this year's event, Arman Vasigh Zadeh Ansari, Fatemeh Zargar Bashi and Ali Zare won the gold medals, Saeed Hojjati Nejad, Saeed Morteza Sadat, Mohammad Hadi Sotoudeh and Ali-Reza Arjmand Shakouri won the silver medals and Ali Chegini, Parsa Nourozi and Seyed Ali Hadian Emrai won the bronze medals, he said.
The Iranian official added that special awards were also given to Arman Vasigh Zadeh Ansari for achieving the highest grade in data analysis, to Fatemeh Zargar Bashi for becoming the best innovative student, and to Ali Zare for obtaining the highest grade in theoretics.