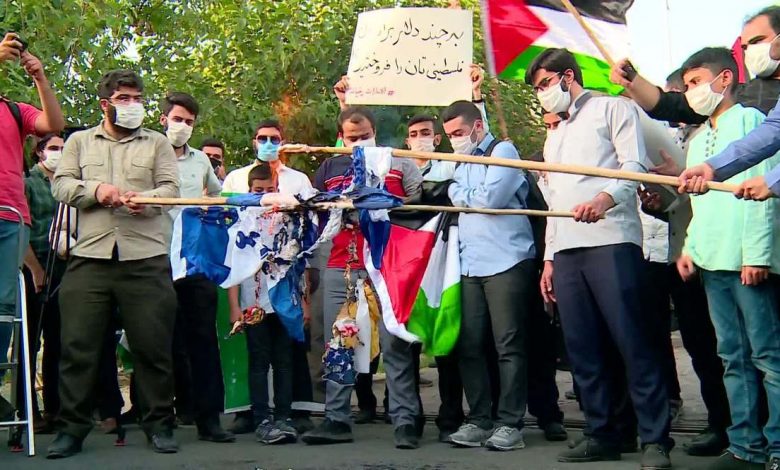 The US called it a monumental moment when for the first time, the United Arab Emirates made it public that it has normalized its ties with Israel.
While the move was an occasion for celebration for Israel, the US and allies, it infuriated the Muslim world. In Tehran, angry protesters gathered outside the Emirati embassy, set ablaze the Israeli flag and called the UAE's move a seal of approval for the crimes Israel has committed in Palestine.
Israeli Prime Minister Benjamin Netanyahu, however, made it clear that he has only agreed to delay annexations in the occupied West Bank and that the plans remained on the table. Israeli and UAE delegations are expected to meet in the coming weeks to follow up on the deal which covers investment, tourism, security and the establishment of reciprocal embassies.
The UAE's bombshell announcement drew stark reactions from leaders of different Muslim states, who unanimously call it a betrayal of Palestinians and the entire Muslim community. These comments were also echoed by protester here. Protesters in Tehran claim that Abu Dhabi and other Persian Gulf Arab states have forged covert ties with Tel Aviv. They have only made it public now, they say.
While the US calls the UAE's normalization of ties with Israel an icebreaker for other Arab states to jump on the wagon, these people here say Arab leaders cannot decide for the entire Muslim world, since the Palestinian cause they say is not an Arab-Jewish conflict, and it involve the entire Muslim community.