Iran
Middle East
Iranian students rally to protest IAEA inspections of universities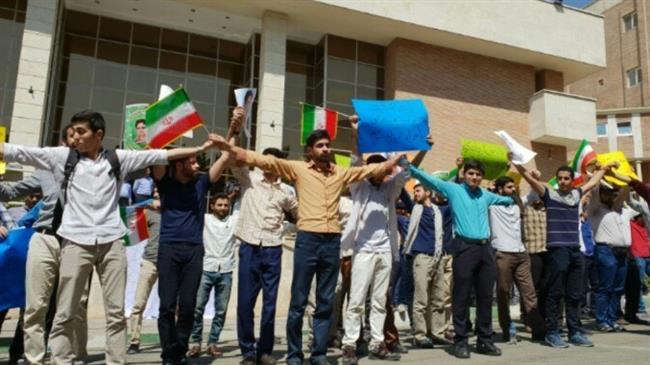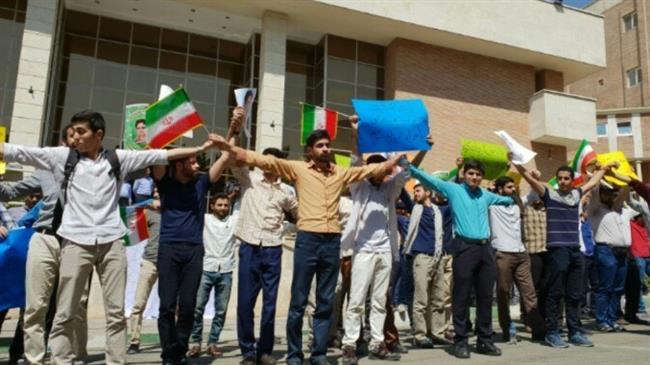 Iranian students have rallied in Tehran to protest the UN nuclear agency's inspections of the country's universities and scientific centers.
Some of them carried pictures of Iranian nuclear scientists assassinated over the past decade as they gathered at Shahid Beheshti University in northern Tehran on Sunday.
The protesters converged at the university's main square before marching on its Department of Nuclear Engineering.
A similar rally was held at the prestigious Sharif University of Technology in the capital, where students formed a symbolic human chain.
They called on state officials to prevent such visits which have sparked a flurry of condemnation by many Iranians.
Former head of the Atomic Energy Organization of Iran (AEOI) Fereidoun Abbasi has denounced the inspections "unacceptable," saying they threaten the country's national interests.
"Such visits and inspections may even spread to military sectors and to our military and research universities," said Abbasi who survived an assassination attempt in November 2010.
"There is no reason for inspectors to visit the offices of university professors," he said.
Iran's Minister of Science, Research and Technology Mansour Gholami has said the inspections had been authorized by the country's Supreme National Security Council but other officials have contested that.
According to media reports, IAEA inspectors have visited Iran University of Science and Technology and Sharif University of Technology so far.