Iran
Middle East
Iranian Sunni cleric: No relation between Sunni community and Takfiri groups or ISIL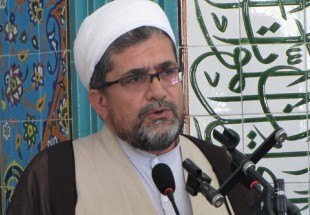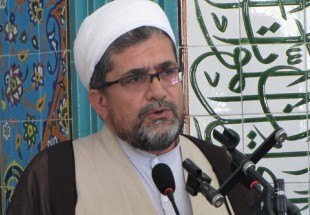 Mamusta Abed Naghibi, head of the Islamic center in Saqqez County in the Sunni dominated Province of Kurdistan, Iran, attended the meeting of Shia and Sunni clerics in the holy city of Qom, expressing regret over ISIL introducing the terrorist group as a Sunni denomination and rejected any relation between the terrorist group with the Sunni community, reported Taqrib News Agency (TNA).
He referred to the Sunni elites across the globe voicing disavowal of the Sunni Muslims from ISIL and Takfiri terrorist groups calling them as number one enemy of all Muslims.
Head of the Islamic center in Saqqez noted," If ISIL and Takfiri groups claim to be Sunni why have they shed the blood of a great number of Sunni Muslims? Why have not they involved a confrontation with the Zionist regime or the western countries yet?
Mamusta Naghibi added," This is proof for a dark fact on mercenary nature of Daesh and Takfiri groups obeying the commands of Zionism and world arrogant powers."
He stressed necessity of unity and proximity among different Islamic denominations and said," Daesh and Takfiri groups are enemies of the Sunni community and have assassinated prominent Sunni figures in different operations."
According to the scholar, Iranian Sunni community is proud of its leadership in Iran as an axis of Islamic unity and a thorn in the side of the enemies of Islam.
He called Kurdistan as a true manifest of unity among different denominations.
Prominent figure called for a more active role by clerics for promotion of Islam stressing that the cultural and religious features of the people in Kurdistan besides the peaceful life led by followers of different Islamic denominations has set a perfect example for Muslims across the globe.