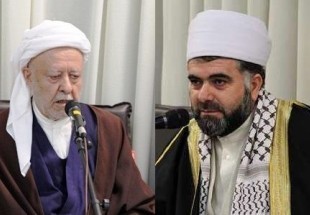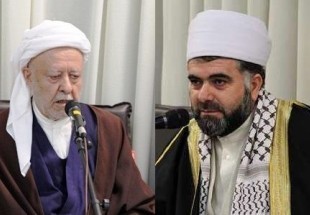 Members of Sunni fatwa council in Iran's Kurdistan Province denounced measures to rift Muslim community noting that enemies of Islam take all measures to divide Muslims.
Publish date : Saturday 27 June 2015 12:51Code: 196273
KSA involved in a dangerous game."
Mamusta Heidar Mostafavi, in an interview with Taqrib News Agency (TNA) hailed the commonalities of Shia Sunni Muslims and warned against efforts of the enemies to expand Islamophobia.
Senior Sunni scholar demanded for vigilance by Muslims and called for maintaining of solidarity among Shia and Sunni communities in a bid to foil and Saudi intrigues of the enemies.
Member of the Sunni Fatwa council stressed," Secret to honor of Islam is unity and fraternity among its members; therefore, Muslims should avoid unwise moves so that the opportunity for enemies is not provided."
Mamusta Mostafavi also touched upon the Saudi war in Yemen and noted," Some regional Arab states like Saudi Arabia have involved themselves in a dangerous game since they intend to achieve global recognition by sacrificing the lives of other Muslims."
He added," These Arab nations should know that the secret to their honor and promotion is in promotion of Islam side by side with Muslims and note in alliance with the arrogant powers."
Prominent Sunni cleric called for immediate stop of Saudi attacks against Yemeni civilians.
Mamusta Iqbal Bahmani, prayer leader of Mochesh in Kurdistan Province, in an interview with Taqrib News Agency (TNA) also demanded for stop of Saudi crimes against the people of Yemen and noted protection of the lives and property of all Muslims is a religious mandate and that he who attacks his religious brothers and sisters is out of religion.
Sunni cleric called unity and solidarity of Muslims as the most precious asset of all Muslims saying that," If someone tarnishes this unity, then he has aided the objectives of the enemies."
He referred to the Iran's aid convoy sent for the war torn people of Yemen saying that Saudi measure to prevent the aid ship is away from principles of humanity and hoped for immediate stop of Al Saud invasions against Yemeni nation.