Iran
Middle East
Science
Iranian Surgeons Remove Brain Tumor through Awake Craniotomy
Iranian physicians in the Eastern province of South Khorassan performed awake brain surgery on a 19-year-old patient diagnosed with tumor.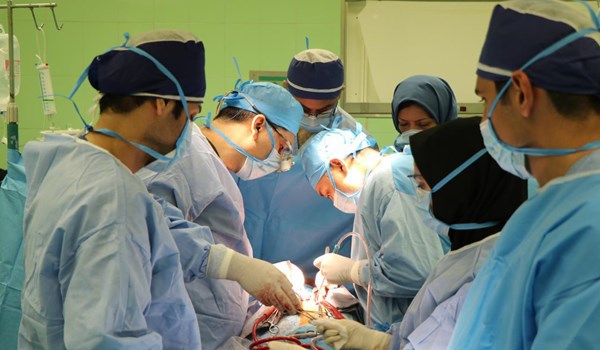 "Given the fact that the patient could not be anesthetized, therefore, the surgery was conducted while he was awake and through local anesthesia method," Kazzem Qa'emi, one of the surgeons, told reporters on Monday.
He added that the operation was aimed at removing a tumor from the brain of a 19-year-old man, noting, "During the operation, we were speaking with him and wanted him to move his body."
Qa'emi further explained that awake brain surgery is performed on elderly patients and those with cardiovascular diseases.
Awake brain surgery, also called awake craniotomy, is a type of procedure performed on the brain while you are awake and alert.
Awake brain surgery is used to treat some brain (neurological) conditions, including some brain tumors or epileptic seizures.
A particular use for awake craniotomy is mapping the cortex to avoid causing language or movement deficits with the surgery. It is more effective than surgeries performed under general anesthesia in avoiding complications.
Awake craniotomy can be used in a variety of brain tumors, including glioblastomas, gliomas, and brain metastases.