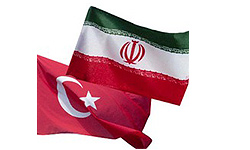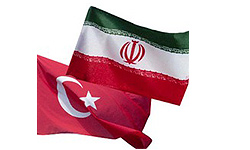 Iranian Minister of Communication and Information Technology Reza Taqipour and Turkey's Transport, Maritime Affairs and Communications Minister Binali Yildirim conferred on ways to develop the two countries' relations and cooperation in the field of information and communication technology (ICT).
The meeting was held on the sidelines of the first meeting of the Economic Cooperation Organization (ECO) states' communication and information technology ministers in Tehran on Tuesday.
"Enhancing of the relations between the two countries is the main aim of my visit to Tehran," Yildirim said, adding, "Turkey is willing to invest in Iran's ICT and telecommunication sectors."
The meeting was held after Taqipour on Sunday addressed his ECO counterparts in their first conference in Tehran, and asked the ECO members to cooperate and exchange information in software and hardware fields, providing various ICT services, building infrastructures, providing e-government services, cooperation among mobile operators in various fields, including reducing tariffs for international roaming, creating and enhancing facilities for the technical testing of roaming and increasing the capacity of international gateways.
Yildirim also said that Ankara will open an account for Iran's Post Bank in Turkey's Ziraat Bank.
Trade between Turkey and Iran has risen sharply over the past decade.
Turkey was Iran's fifth-largest oil customer in 2011, buying around 200,000 barrels per day, 30 percent of its total imports and more than 7 percent of Iran's oil exports.
The two countries officials stressed the necessity for stronger relations and pursuing the planned increase of mutual trade to $30bln by 2015.