Iran
Iranian, UAE Officials Confer on Bilateral, Regional Issues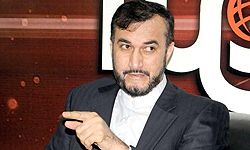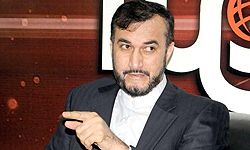 Iranian and the UAE officials in a meeting discussed the latest developments in the region as well as bilateral relations between the two countries.
Iranian Deputy Foreign Minister for Arab and African Affairs Hossein Amir Abdollahian discussed bilateral and regional issues with the UAE Minister of State for Foreign Affairs Anwar Mohammed Gargash Thursday.
The two officials also discussed the latest developments in Bahrain and the issues pertaining to the Geneva-2 conference.
Issuance of visa and problems facing Iranian nationals residing in the UAE were among other issues reviewed in the meeting.
Amir Abdollahian, heading a high-ranking delegation, arrived in the UAE capital on Tuesday as part of a three-nation tour of the Persian Gulf Arab states which will later take him to Kuwait and Oman.
Iran attaches importance to strengthening ties with the Middle East's countries in a bid to maintain security in the region.
Earlier this year, Iranian Foreign Minister Ali Akbar Salehi underlined the importance of close cooperation among the Persian Gulf countries in order to maintain regional security and stability.