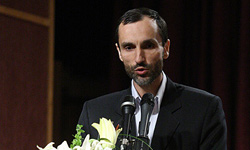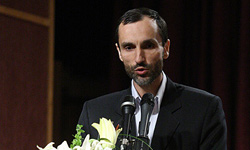 Iranian Vice-President Hamid Baqayee is due to visit Cairo in the near future to invite Egypt's new President Mohammad Mursi to attend the 16th heads-of-state summit of the Non-Aligned Movement (NAM) in Tehran late August.
"Hamid Baqayee will deliver the invitation letter to the Egyptian president to participate in the 16th summit of the NAM members," Iranian Foreign Minister Ali Akbar Salehi told FNA on Wednesday.
He also said that the invitation letters for all NAM members, except Egypt, have already been sent to them by the Iranian officials.
The 16th NAM summit will be held in Tehran from August 26 to 31.
Iran will assume the rotating presidency of the movement from Egypt for three years during the upcoming summit.
NAM is comprised of some 120 member states and 17 observer countries.
NAM is an international organization of states considering themselves not formally aligned with or against any major power bloc. NAM is the largest grouping of countries outside of the United Nations.
NAM member states represent nearly two-thirds of the United Nations' members and comprise 55% of the world population, particularly countries considered to be developing.