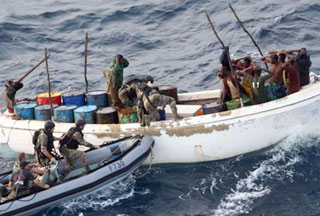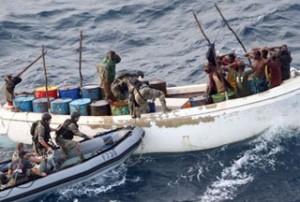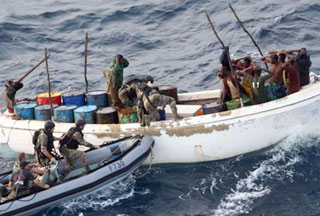 Iran has sent a naval battle group to international waters, including the Gulf of Aden, to confront threats to the country's shipping lanes.
According to an announcement by the country's naval forces, the group was dispatched to the Gulf of Aden and the North Indian Ocean to "combat the ominous phenomenon of piracy."
The Iranian Navy has been conducting anti-piracy patrols in the key commercial shipping lane since November 2008.
The North Atlantic Treaty Organization and the European Union, China, Malaysia and India have independently sent ships to thwart pirates, armed with AK-47s and rocket-propelled grenades.
Somalia's nearly 5,000-kilometer-long coast has been the scene of 215 attacks on ships crossing the waterway in 2009.
In 2009, USD 48.4 million was paid in ransom for the total of 46 vessels hijacked during the same period.