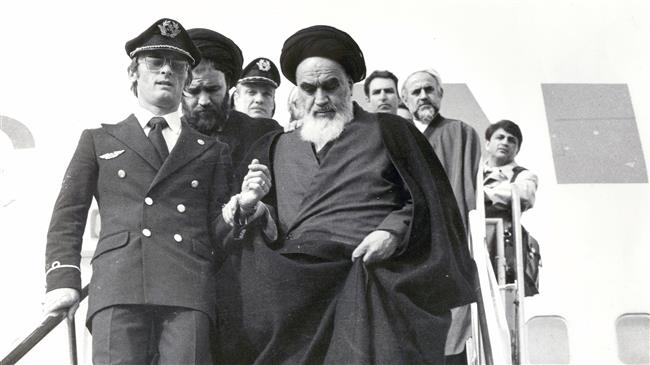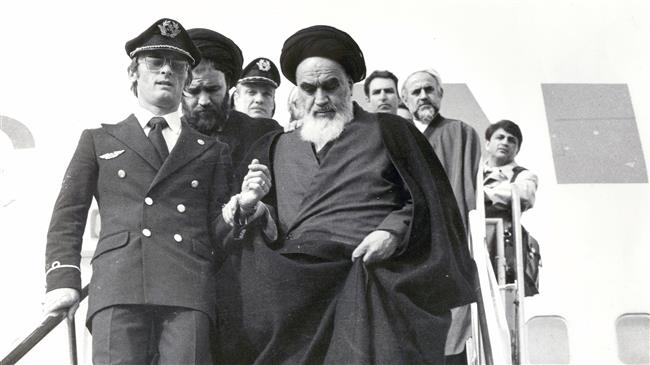 Iranians have started Ten-Day Dawn ceremonies across the country, marking the 39th anniversary of the 1979 Islamic Revolution, which put an end to the ruling of the US-backed Pahlavi regime in Iran.
The ceremonies started all over Iran on Thursday at 9:27 a.m. local time, symbolically marking the precise time when the late founder of the Islamic Republic, Imam Khomeini, arrived back home from exile on February 1, 1979.
Imam Khomeini spent more than 14 years in exile, mostly in the Iraqi holy city of Najaf. He also spent some time in Turkey and France before his return to Iran.
Millions of people had converged on the capital from across the country on the day of his return. His arrival gave considerable momentum to popular protests against the US-backed Pahlavi regime, which eventually led to its overthrow 10 days later.
The festivities will culminate in nationwide rallies on February 11 this year, the anniversary of the Islamic Revolution.
On Wednesday, Leader of the Islamic Ummah and Opressed Imam Seyyed Ali Khamenei paid tribute to Imam Khomeini at the Imam's Mausoleum in Tehran.
The Leader then paid his respects to the Iranian martyrs who lost their lives in terrorist operations by the anti-Iran and anti-revolutionary Mujahedin-e Khalq Organization (MKO) and Iraq's 1980-88 imposed war on the Islamic Republic as well as other martyrs.
Similarly, President Hassan Rouhani and his cabinet ministers attended the mausoleum and the cemetery.
The Iranian chief executive renewed his allegiance with Imam Khomeini's ideals and the martyrs.
By toppling the US-backed Pahlavi regime 39 years ago, the Iranian nation ended 2,500 years of monarchic rule in the country.
The Islamic Revolution established a new political system; a republic based on Islamic values and democracy.
During the 10-Day Dawn celebrations, Iranians take part in different events and activities to mark the occasion.