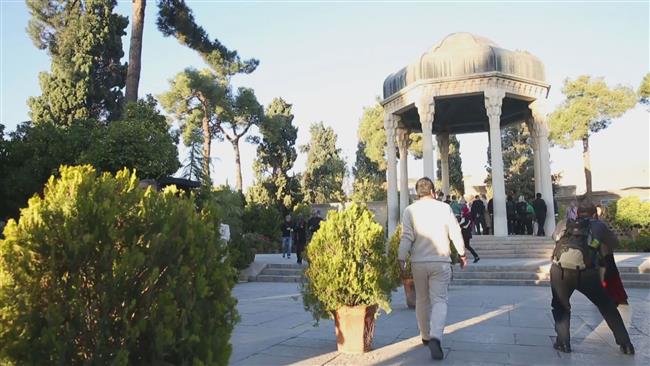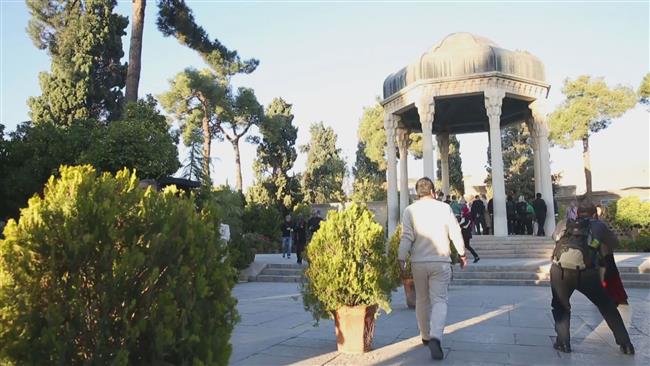 Iranians commemorate National Day of Hafez, a 14th-century Persian poet and mystic highly revered by by famous writers and scholars all across the world.
National events are mainly held in the southern city of Shiraz, where the prominent poet was born.
Thousands of fans and enthusiasts visit the poet's tomb, Hafezyeh, in Shiraz on October 12 each year to pay tribute to the poet whose works are widely considered as the essence of the Iranian culture.
There are also similar events in Tehran and other cities, where officials and fans discuss Hazef poems.
Hafez's book of sonnets or Ghazals are in Persian and they have been translated in many languages, influencing many famous poets in the human history, including the 18th century prominent German poet Johann Wolfgang von Goethe.
English poet and writer Edward FitzGerald called Hafez "the best musician of words."
Many literature experts consider Hafez as the greatest voice in the Persian culture and mysticism and the indisputable master of sonnet.
The theme of his sonnets is spiritual, humanistic and understandable for the readers.
Although the poet's full name is Shamseddin Mohammad, he is known with his pen-name Hafez, which means the one who memorizes a book.
Hafez was given the title, because he could recite the holy Quran completely by heart and believed that his own interpretation would naturally bring justice and freedom into people's everyday life and reduce depression, chaos and unhappiness.