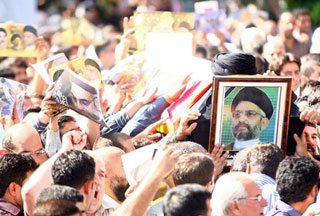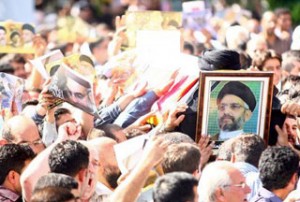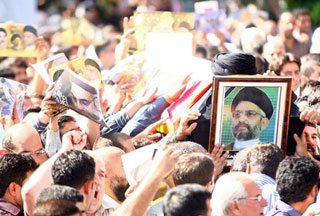 Crowds of Iranians are mourning the death of the head of the Supreme Iraqi Islamic Council Abdulaziz Hakim, who died of lung cancer in a hospital in Tehran.
Hundreds of Iranians gathered in front of the Iraqi embassy in Tehran on Thursday to bid farewell to the Iraqi cleric who died of lung cancer at the age of 60 on Wednesday.
Leading Iranian officials including Parliament Speaker Ali Larijani and Foreign Minister Manouchehr Mottaki also attended the ceremony, Press TV correspondent reported.
Hakim's body will be flown to Iraq later on Thursday to be buried in the holy city of Najaf.
In a statement released on Thursday, Leader of the Islamic Revolution Ayatollah Seyyed Ali Khamenei expressed his 'great sorrow' and extended condolences to the Iraqi nation, government, the Supreme Iraqi Islamic Council and his family over his death.
The top Shia political figure, who headed Iraq's most powerful party, was hospitalized in an advanced medical faculty in Tehran last month.
He had been diagnosed with lung cancer in the United States. Following the diagnosis, he made several trips to Iran for chemotherapy before being hospitalized.
Head of the Expediency Council Ayatollah Akbar Hashemi-Rafsanjani, President Mahmoud Ahmadinejad, and senior Iranian clerics also offered their condolences over his passing.