Iran
'Iranians slap enemies' face during Majlis elections'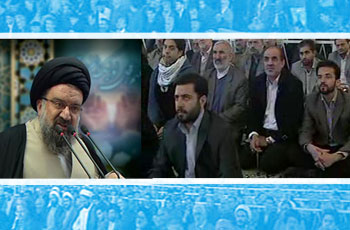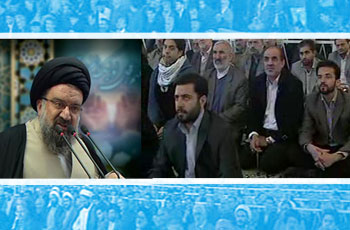 Tehran's interim Friday prayer leader Ayatollah Sayyed Ahmad Khatami said on Friday in his second sermon that massive turnout of the Iranian people in the country's parliamentary elections brought the US and Europe such a failure that they had to ease their sanctions against Iran.
The Leader of Islamic Ummah and Oppressed People Imam Sayyed Ali Khamenei had predicted that the Iranian nation would slap in the face of the enemies during the country's nationwide parliamentary elections, Ayatollah Ahmad Khatami said.
This blow forced the US to soften sanctions endorsed by its allies on the country's oil industry, he told a large crowd of worshippers at Tehran University campus.
The Iranian nation's move compelled them to regret their wrongdoings, Khatami said.