Days of Allah
Days of Victory
Iran
Middle East
Ten Days of Dawn
Iranians Thwarting Enemies' Plots by Attending Revolution Anniversary Rallies: Minister
Iran's Minister of Intelligence Seyed Mahmoud Alavi said the people have neutralized the enemies' plots against the Islamic Republic through attending the nationwide rallies held to mark the 41st anniversary of the Islamic Revolution.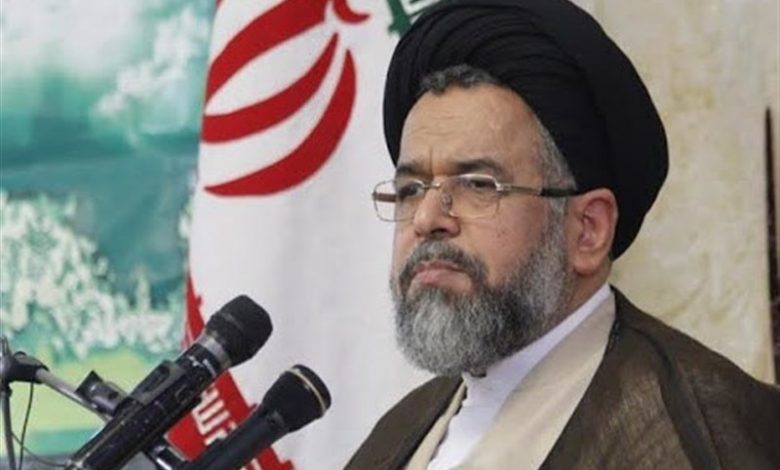 The constant message of the Iranian people, including their presence in the rallies today, is that there has been no change in their will, Alavi told reporters while attending a rally to mark the revolution's anniversary in Khorramabad, West of Iran, on Tuesday.
"Today, the people are continuing the path of Imam Khomeini and the country's martyrs under the wise leadership of Leader of the Islamic Revolution (Ayatollah Seyed Ali Khamenei) more firmly than ever," he added.
Enemies have always wrongly thought that economic problems that face the people will affect their will to support the Islamic Republic, the minister said, adding that however, the people's presence in the Bahman 22nd (Feb. 11th) rallies has thwarted the enemies' plots to undermine the country.
The remark came as nationwide rallies were held in Iran on Tuesday to mark the 41st anniversary of the Islamic Revolution.
The Iranian nation toppled the US-backed Pahlavi regime 41 years ago, on February 11, 1979, ending 2,500 years of monarchic rule in the country.
The Islamic Revolution, led by Imam Khomeini, established a new political system based on Islamic values and democracy.
Every year, Iranians mark the anniversary of their Islamic Revolution from February 1 to 11, known as the Ten-Day Fajr (Dawn) ceremonies.
February 1, 1979, was the date when Ayatollah Ruhollah Khomeini returned from exile in Paris to Tehran.