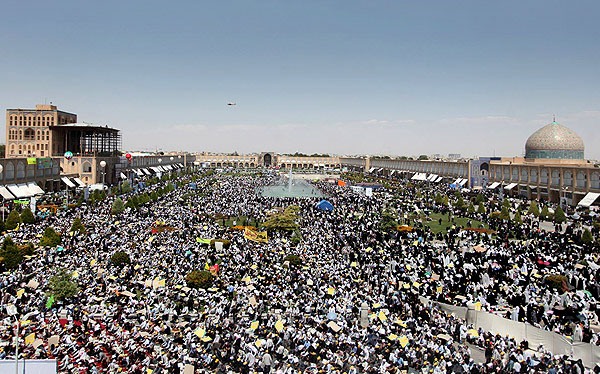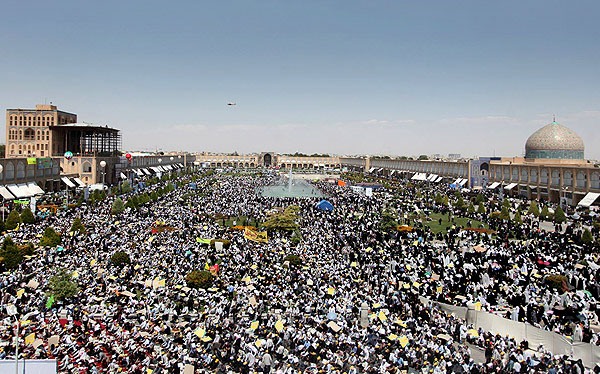 Iranian people on Friday called for trial of Zionist leaders in the international competent courts.
In a nine-point resolution, issued at the end of Tehran World Quds Day rallies, the demonstrators said Muslim and revolutionary nation of Iran consider any peace and compromise plan, which turns a blind eye to Palestinians' full rights and their repatriation, as a kind of chance for revival of the Zionist regime and continuation of its crimes.
Stressing that the World Quds Day is the day of Islam's revival and the symbol of Muslims' unity and strength, the demonstrators said Muslim Iranian nation consider noble Quds liberation and release of the oppressed and defenseless Palestinian nation as the Islamic Revolution aspiration.
The ralliers also voiced their unsparing support for the Palestinian nation.
In the second point of the resolution, the ralliers condemned Zionists' move in distorting identity of Palestinian nation and in judaizing the occupied lands and destroying the Islamic culture and civilization through the US and certain arrogant powers' backing.
In the third point of the resolution, the Iranians advised Europeans to use all their capacities to ensure fair peace and materialization of Palestinians' demands.
Condemning certain international communities and Muslim states' silence towards occupiers' savage crimes in the occupied lands, the resolution asked them to change their strategy and double-standards vis-à-vis Zionist regime's inhumane measures.
In the fifth point of the document, the demonstrators condemned pressure on Lebanese Hezbollah by the 'illegitimate' international court probing into the case of Lebanese late Prime Minister Rafik Hariri.
They voiced support for Palestine Islamic Resistance Movement, and Lebanese Hezbollah and its leader Sayyed Hassan Nasrallah, warning Zionists and their supporters in that case.
The sixth point condemned attack on Peace Flotilla bound to Gaza and asked international community to show strong reaction to the forged and terrorist state of Israel and urge Zionists' trial at international courts.
The seventh point voiced constant and all-out support for Lebanese resistance and Palestine Intifada, while the eighth point voiced support for Iranian nation's undeniable nuclear rights.
The ninth point too voiced support for Iranian armed forces in case of any attack by enemies and the arrogant powers on Iranian territorial integrity.