Iran
Iraninan Navy completely ready to fend off aggressors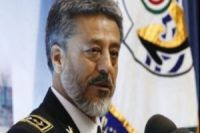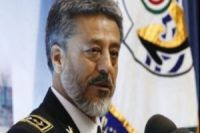 Iran's Navy commander Rear Admiral Habibollah Sayyari has reiterated that his forces are completely ready to defend the country's territories.
According to IRIB, speaking on the sidelines of the 4th festival of hadith held nationwide among the Navy forces, he said that thanks to the great endeavors made by the Iranian Navy experts and technicians in building the necessary defensive equipment, we are completely ready to fend off any probable aggressors.
Admiral Sayyari also emphasized spiritual atmosphere among the navy forces as an important factor to upgrade the morale of the Navy.