Iran
Iran's Air Force to Test Different Types of Weapons in Tuesday Drills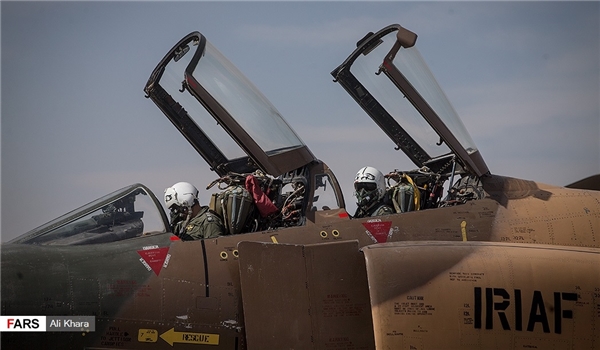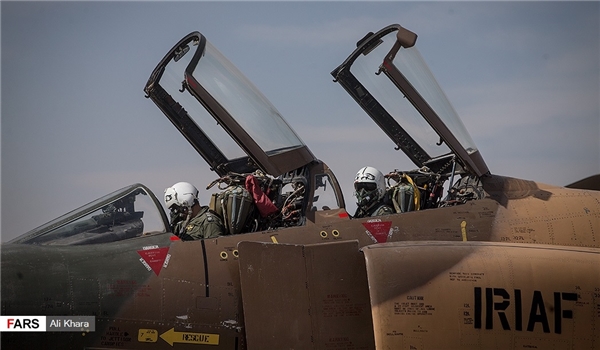 The Iranian Air Force is due to test different types of weapons during the 7th round of the large-scale wargames dubbed as 'Fada'eeyan Harim-e Velayat' which will start in the Central parts of the country on Tuesday morning, a senior commander announced.
"The heavy strategic Sukhoi 24, F4, F5, F7, Mig 29, F14 and Sa'eqeh bombers, Boeing 707 and 747 refueling aircraft, C130 transportation and logistic planes along with drones equipped with pin-pointing missiles and long-range smart bombs have been transferred to Shahid Babayee base (in Isfahan province) and will fly in the drills," Spokesman of the wargames General Amir Rouzkhosh said on Monday.
Noting that the new systems and weapons produced and updated in the country's academic and industrial centers will be displayed in the Tuesday drills, he said that air combat, attacking aerial targets at different speeds and altitudes, day and night air-to-ground bombings using heavy and semi-heavy bombs and utilizing different types of laser and monitor-controlled, thermal and radar missiles and different types of home-made rockets and bombs are another part of this stage of the drills.
In a relevant development earlier today, The Iranian defense ministry in a ceremony unveiled a new state-of-the-art radar system named 'Afaq' for coastguard forces.
The ceremony was participated by Iranian Defense Minister Brigadier General Amir Hatami.
"The coast monitoring radar is capable of monitoring vessels in a range of 200km and it can also trace and hunt aerial targets," General Hatami said.
Noting that the radar enjoys proper mobility and anti-electronic war capabilities, he said that Afaq can simultaneously monitor and trace 100 vessels.