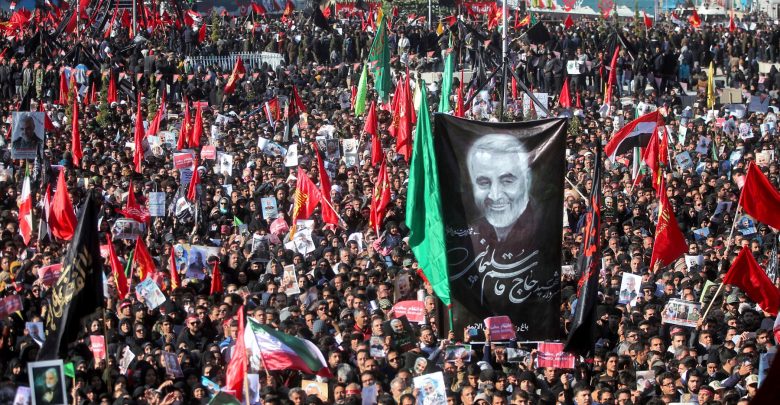 Top commanders of Iran's armed forces, from the Army to Police and the Islamic Revolution Guards Corps, are here to pay respect to the late Lieutenant General Qassem Soleimani, who was assassinated by the US forces in Iraq earlier in January.
Soleimaniwas the commander of the IRGC Quds Force.
He was martyred in a US drone attack near Baghdad International Airport.
Following his assassination, millions of Iranians took to the streets to bid farewell to him, and urged the Islamic Republic to take severe revenge.
Less than a week after his death, Iran's IRGC forces launched a missile attack against US bases in Iraq.
General Soleimani is well-known for dislodging Daesh terrorists in Iraq and has played a major role in liberating key areas in Syria from the terrorist group. This is why his assassination is viewed as an attempt by the US to take him out to let the terrorists be at large.
Soleimani's long list of anti-terrorism activities in Syria and Iraq had won him the title of a national hero in Iran who could save the country's soil from external threats.
Lieutenant General Soleimaniis gone, but these people say this is not the end of his legacy to maintain security in the region. Mourners here believe Soleimani's assassination will sooner or later mark the end of the US's military presence in West Asia.