Iran
Iran's Basij slams EU ban on Hezbollah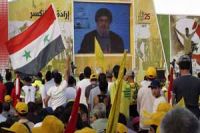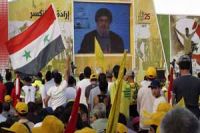 Iran's Basij force has condemned the European Union's recent decision to blacklist the military wing of Lebanese resistance movement Hezbollah as a terrorist organization.
In a statement issued on Wednesday, Iran's Basij said the decision by the EU once again exposed its submissiveness to pressure from the United States and "the criminal network of international Zionism."
On June 22, the 28-nation bloc unanimously decided to put Hezbollah's military wing on the EU blacklist. The Lebanese movement rejected the move as "aggressive" and "unjust."
The Basij statement noted that the US, Britain and some European states have falsely accused Hezbollah of having links to last year's bombing in Bulgaria in an attempt to lay the ground for "this sinister plot."
Elsewhere in its statement, the Basij force said it is obvious that the Lebanese movement's support for the oppressed Syrian nation has been the main reason behind the EU move.
Hezbollah members have been fighting alongside Syrian troops against foreign-backed Takfiri militants in Syria, defeating the extremist terrorist groups in different areas, including in the strategic town of Qusayr which was recaptured by the Syrian army on June 5.
Also in its statement, Iran's Basij said the EU decision once again verified the West's "double-standard and inhumane" approach to the concept of terrorism.