Iran
Iran's Central Oil Fields Produce More Than Envisaged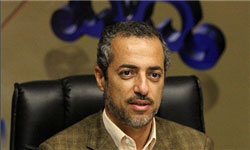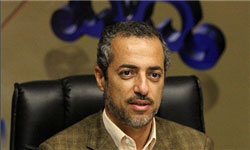 Managing-Director of the Iranian Central Oil Fields Company (ICOFC) Mehdi Fakour said the company produced 264 mcm/d of gas in the last Iranian year (which ended in March 2013)
Fakour said that the output was 32 mcm/d more than planned.
He said the company is investing 29.67 trillion rials in its nine oil fields in a bid to enhance their output by 140,000 b/d.
Fakour said eight of the fields administered by ICOFC have already been developed to produce an extra 105,000 b/d, adding that only Khesht field remains to be developed.
"Khesht has progressed 85 percent and it will be fully developed before the end of the year by receiving the necessary finance," said the official.
Fakour also announced that ICOFC invested 40 billion rials in the development of research and technology last year, saying the figure was up from 35 billion rials in the previous years.
He said ICOFC has contributed to the indigenization of three chemical products, adding: "Indigenization of these products cost six trillion rials, saving the country four trillion rials."
He said the three chemicals were demulsifier, kinetic corrosion inhibitor and acid additives.
Fakour said the company envisages investing 150 billion rials plus 1.5 million euros in the research sector this year.
He said 7.7 trillion rials plus 40 million dollars were attracted to implement ICOFC oil projects last year. "Last year, nearly 42.5 trillion rials were attracted from sources outside the oil industry. National Development Fund accounted for 1.2 billion dollars, selling bonds gave five trillion rials and 7.5 trillion rials were attracted from other sources."
Fakour said the development of Saadatabad and Sarvestan oil fields were examples for other oil fields to follow. He added that the two onshore fields are producing 15,000 b/d.
He said ICOFC has signed 42.53 trillion rials worth of EPCF contracts for the construction of natural gas liquid (NGL) 3100 facility and development of Soumar oil field.
Fakour said NGL-3100 will have a processing capacity of 7.5 mcm to feed two petrochemical plants.