Days of Victory
Iran
Middle East
Iran's Current Power Not Comparable to Era of Revolution Victory: Commander
Deputy Commander of the Islamic Revolution Guards Corps (IRGC) for Coordination Rear Admiral Ali Fadavi said Iran's current might is not comparable to that of the days in 1979 when the Islamic Revolution achieved victory.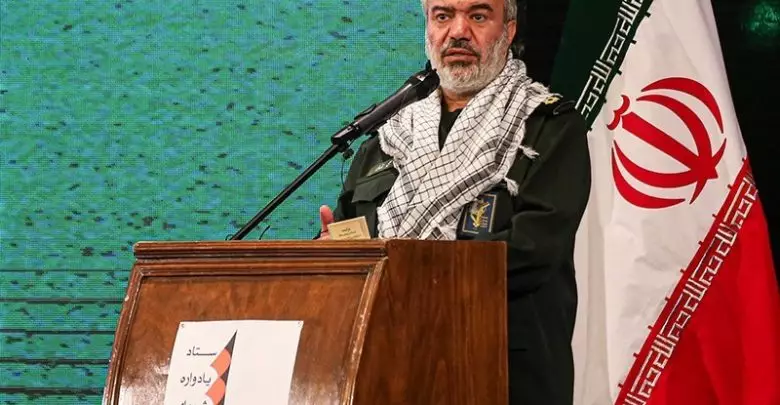 "Since the first days (after the victory of) the revolution, the Islamic Republic's Establishment has moved forward based on the Quran and the fight against Kufr (disbelief in God) and arrogance and it has always been successful," Rear Admiral Fadavi said in a speech in the western province of Kurdistan on Wednesday.
He further emphasized that the global arrogant powers, the US in particular, have been hostile to Iran for the past 40 years.
The commander also pointed to the Islamic Republic's success in thwarting the enemy plots and conspiracies and said, "The current parameters of Iran's power are not comparable to the era of the (victory of the) revolution."
Speaking to Tasnim last month, Rear Admiral Fadavi referred to the resilience and resistance of the Islamic Republic over the past 40 years against its enemies and said the Islamic Revolution is at "the peak of power" today.
He added that developments of the past weeks and months have caused the world, even the Americans, to acknowledge that the Islamic Revolution is a source of power and that they are in a passive position in the face of Iran's might.
The top commander also emphasized that through "synergy", the power of the country can be increased even further.
"Today, we are in a situation where enemies are seeking to deter Iran's power," he said.