Iran
Iran's defense doctrine based on deterrence: Commander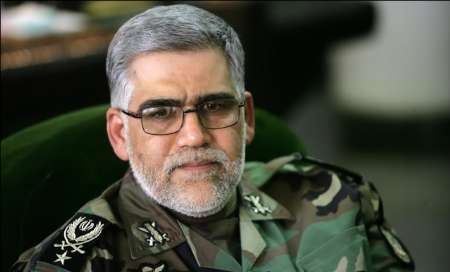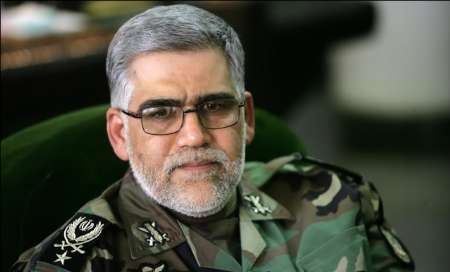 Commander of Army Ground Forces Brigadier General Ahmad-Reza Pourdastan said on Sunday that the country's defense doctrine is based solely on deterrence.
Iran's defense doctrine based on deterrence: Commander
Speaking to IRNA, he reiterated that ISIL have significantly stepped up its recruiting efforts in Pakistan and Afghanistan and is a threat against regional and international security.
Iran's Army is prepared to fight ISIL if the terrorist group approaches Iran's borders, the commander added.
Pourdastan said that Iran's unmanned aerial vehicle (UAV)'s have been developed and they can do suicide attacks in operations, adding that the country is quite prepared to defend its territory against any type of aggression.
He reiterated that Tehran has made big achievements in defense industry including the missile production.
Warning about enemies' divisive plots, the commander advised Saudi Arabia to give up raids against Yemen. He said US uses proxy wars to weaken the Muslim countries.
Yemen crisis could be resolved in peaceful ways but if Saudi Arabia continues the raid, it may face a frustrating war, the commander added.
He underlined that despite the Saudi airstrikes, Yemenis can overcome Saudi aggression easily.
Iran has not given military aid to Yemen and will do its best to dispatch humanitarian and drug aids for the war-torn region, Pourdastan underlined.
Saudi Arabia has been striking Yemen for weeks to restore power to fugitive President Mansour Hadi, a close ally of Riyadh. The Saudi-led aggression has killed and injured hundreds of Yemeni women and children.
Hadi stepped down in January and refused to reconsider the decision despite calls by Ansarullah revolutionaries of the Houthi movement.
Despite Riyadh's claims that it is bombing the positions of the Ansarullah fighters, Saudi warplanes are flattening residential areas and civilian infrastructures.
Five Persian Gulf States — Saudi Arabia, the United Arab Emirates (UAE), Bahrain, Qatar and Kuwait — and Egypt that are also assisted by Israel and backed by the US declared war on Yemen in a joint statement issued on March 26.
US President Barack Obama authorized the provision of logistical and intelligence support to the mil