Iran
Iran's Defense Minister dubs Iran exporter of hi-tech arms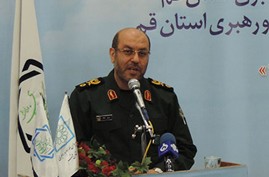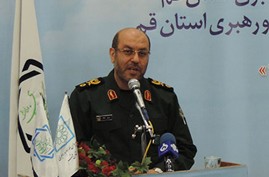 Iran's defense minister has said Iran now is an exporter of hi-tech weapons.
Brig. Gen. Hossein Dehghan, who was speaking in the ceremony held to commemorate the anniversary of the Islamic Revolution in religious city of Qom, said that the Islamic Revolution of Iran could not be compared to any other revolutions, "no theory of the revolution would precisely describe it, since it is a unique event and enjoys specific features."
Dehghan believed that the Islamic Revolution of Iran had many achievements. "Iran's Muslim nation and believers in other Islamic sects around the world have developed expectations far beyond and disproportionate to the current conditions; since they had a perfectionist view of the Islam and the Revolution," he added.
" The boon of the rule of an Islamic system, freedom, independence, and enjoying what is inside the country are great achievements brought by the Revolution," Dehghan asserted and that " today, Iran exports hi-tech weapons, which are deemed as the highest level of technology."
Dehghan believed that Iran now was self-sufficient in terms of weapons, "since we have nuclear technology and capability to operate the uranium fuel chain inside the country," he maintained.
"Despite all restorations and sanctions, our scientists placed the country in the constellation of nuclear club. For this reason, the West seeks to deprive us of elements contributing to the nation's power, nuclear science among them," Dehghan lavished praise on the nuclear scientists.
"In space science, to the testimony of world academic centers, the Islamic Republic of Iran had the most rapid leap in space science among five countries recently joint the roost," added the defense minister.