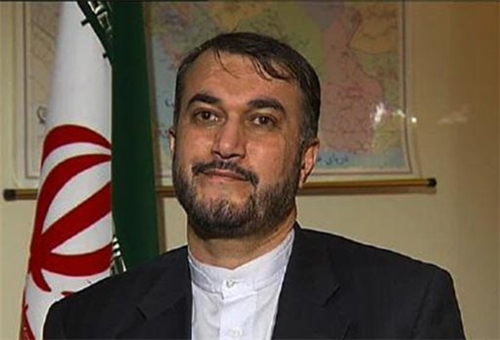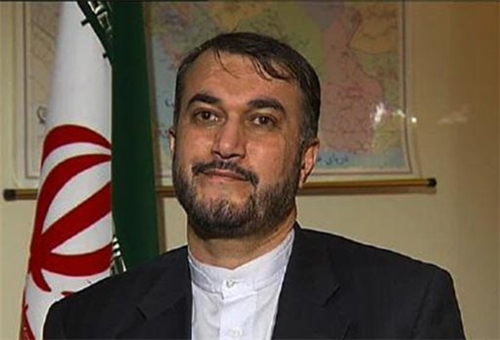 Iranian Deputy Foreign Minister for Arab and African Affairs Hossein Amir Abdollahian once again voiced Iran's support for a peaceful solution to the Syrian crisis, but meantime stressed that the Muslim country's nation will eventually defeat the foreign-backed terrorists.
The Iranian deputy foreign minister made the remarks in a meeting with Syria's Permanent Representative to the United Nations (UN) Bashar al-Jafari in Tehran on Thursday.
"The devastating war in Syria with terrorist groups has been prolonged, but the people will be the real winner of this conflict," Amir Abdollahian said.
"Defending the legitimate rights of the Syrian people and their resistance against Zionist occupiers in international organizations should be considered as a great diplomatic achievement," the Iranian diplomat said.
The Syrian ambassador to the UN, for his part, lauded Iran for defending the legitimate rights of the Syrian people in international and regional organizations.
Iranian officials have repeatedly underlined that Tehran is in favor of negotiations between the Syrian government and opposition groups to create stability in the Middle Eastern country.
Last November, Iran hosted a meeting between the representatives of the Syrian government and opposition to encourage them to start talks to find a political solution to their problems. The National Dialogue Conference kicked off work in Tehran mid November with the motto of 'No to Violence, Yes to Democracy".
The meeting brought together almost 200 representatives of various Syrian ethnicities, political groups, minorities, the opposition, and state officials.
The conflict in Syria started in March 2011, when sporadic pro-reform protests turned into a massive insurgency following the intervention of western and regional states.
The unrest, which took in terrorist groups from across Europe, the Middle-East and North Africa, has transpired as one of the bloodiest conflicts in recent history.
As the foreign-backed insurgency in Syria continues without an end in sight, the US government has boosted its political and military support to Takfiri extremists.
Washington has remained indifferent to warnings by Russia and other world powers about the consequences of arming militant groups.