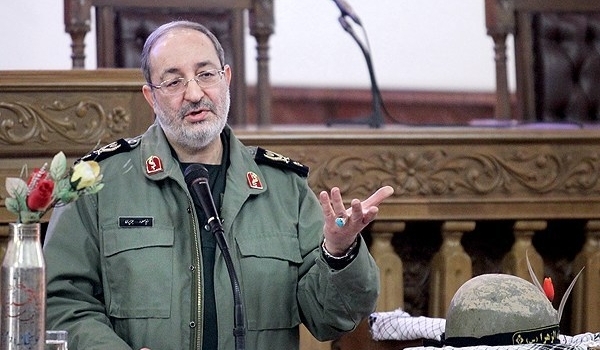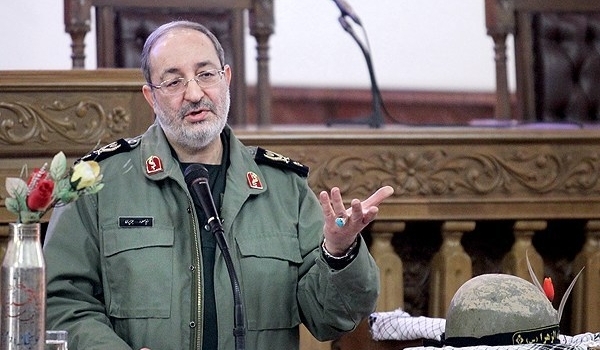 Deputy Chief of Staff of the Iranian Armed Forces Brigadier General Massoud Jazzayeri warned Washington and its European allies not to replay the September 11 theatre to pressure and attack Muslims by misusing the Friday night's terrorist events in Paris.
Jazzayeri made the remarks after a series of bombings and shootings in the French capital left over 150 people dead and scores of others injured following which certain western media attempted to blame all Muslims for the attacks.
"The French people paid the price for their government's support for the ISIL and the Takfiri terrorism," he said.
Jazzayeri warned the US and its allies against misusing the Paris events to attack and pressure the Muslim states like what they did against Afghanistan and Iraq after the 9/11 attacks in 2001 and 2003, and said Iran had many times warned that certain European countries' support for the terrorists will backfire on their advocates one day.
He also referred to the Thursday terrorist attack in Beirut which killed over 40 people, and said, "The Paris and Beirut blasts are the two sides of the same coin and the international community expects the supporters of Takfiri terrorists, specially the US, France and other western governments, to give up their discriminatory approach and behavior and adopt a common and united position on these crimes."
Paris was rocked by a string of deadly attacks on Friday night, leaving at least 150 people dead in six locations around the city, in the deadliest violence to strike France since World War II.
President Hollande declared a state of emergency and ordered increased border checks.
The ISIL terrorist group has accepted the responsibility for the attacks.
The Iranian officials strongly condemned the attacks and called for overall and serious fight against terrorism.
Iranian President Hassan Rouhani in a message to his French counterpart François Hollande extended his condolences on the killing of people in a series of bombings and shootings in Paris, and reiterated the need for collective efforts to fight against terrorism.
"I, on behalf of the great Iranian nation, which itself has been one of the victims of the ominous phenomenon of terrorism, strongly condemn these anti-human crimes and extend my condolences to the bereaved nation and government of France," President Rouhani said in his message on Saturday morning.
He expressed deep regret over the killing and wounding of a large number of innocent people in Paris, and said, "Undoubtedly, the world's most important message in such events is more serious will and determination to launch overall fight against the terrorist groups."