Economy
Iran's Economy Minister: Iran's Currency Market Moving towards Price Fall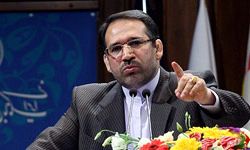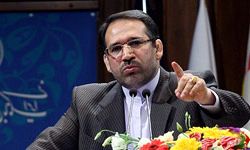 Iran's Economy Minister Seyed Shamseddin Hosseini said the conditions reining Iran's foreign currency market show a slide in prices in coming days, adding that the market will soon restore normal operations after the recent fluctuations.
"The market is moving towards falling foreign current prices and we hope that the decreasing trend of currency prices will continue by allocating foreign currencies to the prioritized fields," Hosseini told reporters at the end of a cabinet meeting in Tehran on Wednesday.
He said that his ministry along with the ministry of industry, mines and trade and the Central Bank of Iran (CBI) will take necessary measures to regulate the currency market in the near future.
Iranian money changers and foreign exchange market activists also believe that parity rates of various foreign currencies will soon decline due to the special measures taken by the government.
They argue that despite temporary 'bubble-like' increase in foreign exchange rates in the Iranian market in recent weeks, the new measures taken by the CBI will reverse the current trend.
The CBI has taken serious measures to keep foreign exchange rate in check as a result of which speculators are now finding less maneuvering room to manipulate the market.
Meanwhile, Mino Kiani-Rad, the CBI's deputy governor for foreign exchange affairs, said the CBI's Foreign Exchange Transactions Center has taken new steps to speed up distribution of foreign exchange by prioritizing demands for various goods and is also taking measures to minimize the time needed for the allocation of foreign exchange.
The Iranian money changers believe that if the CBI continues to inject more US dollars into the market, its parity rate against Iran's national currency, rial, will soon fall to 30,000 rials for every dollar.