Lebanon
Iran's embassy in Beirut hosts Lebanese party heads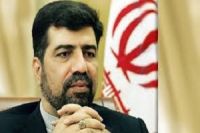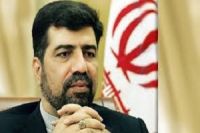 The heads of more than 30 Lebanese parties have visited Ghazanfar Roknabadi, Iran's ambassador to Lebanon.
According to Mehr News Agency, the meeting discussed Iran-Lebanon relations, the region, and especially developments in Syria. Iran's ambassador Roknabadi provided a report of the latest developments in Iran's nuclear negotiations with Powers, and also of situations in Syria and Egypt.
Roknabadi reiterated Iran's policy of cooperation with all [Lebanese] parties and of support of Resistance, adding, "The Resistance against the Zionist regime is the top priority for Iran and the criterion for our relations to the parties and countries is extent of their support and sympathy with Resistance."
The parties' leaders emphasized, during the meeting, on their full support for Iran's nuclear program, and maintained that the Islamic Republic of Iran's full support of the Palestinian issue and Islamic world in general was highly laudable.