Iran
Iran's Envoy Rejects Reuters Report on IAEA Supervision over Sampling at Parchin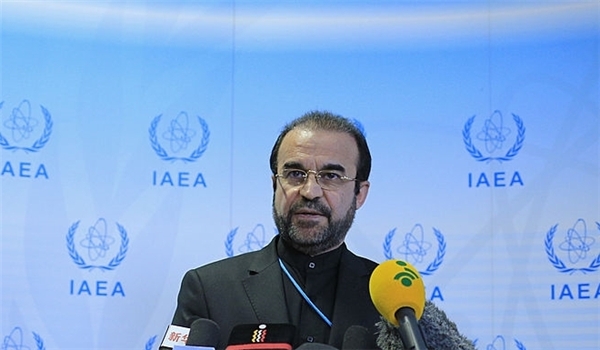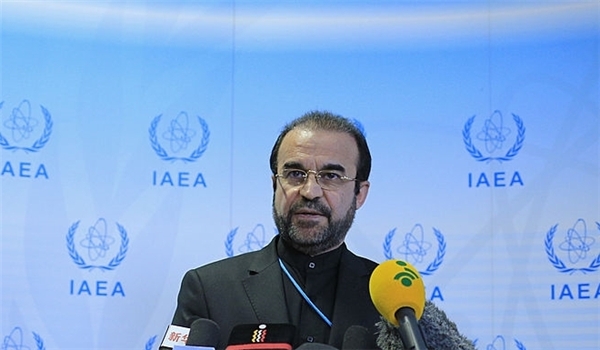 Iran's Ambassador to the International Atomic Energy Agency Reza Najafi categorically rejected a news report by the Reuters news agency quoting IAEA Director General Yukiya Amano as saying that the sampling at Parchin military site had been done under IAEA experts' supervision.
"We have not allowed any IAEA inspector into Parchin site to take samples or supervise our sampling; we have taken the samples by ourselves," Najafi told FNA on Monday.
Najafi's remarks came in reaction to a Reuters report quoting Amano as saying that the sampling in Parchin was done under the supervision of the IAEA.
Najafi reiterated that Iranian experts have taken all the samples themselves, and said, "These are our redlines and no inspector is allowed to enter a military site for inspection."
The Iranian envoy underlined that the visit by Amano and his deputy was a general visit that was done as a formality, and said, "They did not have any equipment even a mobile phone and their visit (to Parchin) did not last for more than a few minutes."
He said Amano's very brief visit to Parchin was only meant to "show him that there was not anything suspicious about the site and that the claims about Parchin are completely false".
Earlier today, AEOI Spokesman Behrouz Kamalvandi said that Iranian nuclear experts had taken environmental samples from Parchin without UN inspectors around.
"Iranian experts took samples from specific locations in Parchin facilities this week without IAEA inspectors being present," Kamalvandi told reporters on Monday.
Reuters quoted Amano as saying that "certain IAEA safeguards activities were carried out at the particular location at the Parchin site; these included the taking of environmental samples."
"The agency can confirm the integrity of the sampling process and the authenticity of the samples, which were taken at places of interest to the agency at the particular location in Parchin," Amano told reporters, according to Reuters.
"Authentication by the agency of the samples was achieved through use of an established verification process. The process was carried out under our responsibility and monitoring; the samples have been brought back to Vienna for analysis," he added according to the report.
Earlier today, a senior Iranian foreign ministry official said that Amano was given a tour of Iran's Parchin military site to show him that all allegations made about the center are no more than lies.
"Yesterday was an important day in the process of the settlement of Iran's nuclear issue and thanks God, the fictions made by ill-wishers against our country about Parchin military site were revealed," Director General for Political Affairs at the Iranian Foreign Ministry Hamid Baeidinejad wrote on his Instagram page on Monday.
Amano visited Tehran on September 20, and met with Iranian President Hassan Rouhani, Vice-President and Head of the Atomic Energy Organization of Iran (AEOI) Ali Akbar Salehi and Foreign Minister Mohammad Javad Zarif. He also met with members of the Iranian Parliament.