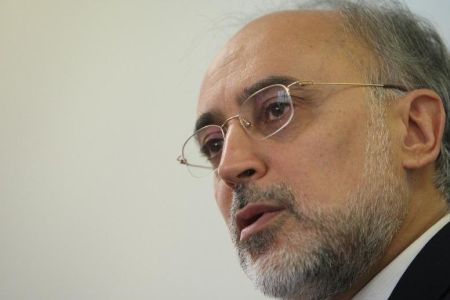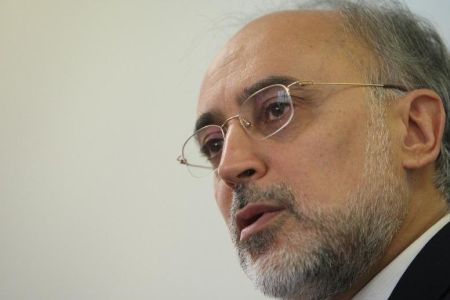 Iranian Foreign Minister Ali Akbar Salehi has arrived in the Omani capital of Muscat on a formal day-long visit to hold talks with senior Omani officials.
He was welcomed by Omani Foreign Minister Youssef bin Alawi bin Abdullah upon his arrival in Muscat.
Salehi pointed to the coincidence of his visit to Oman with the current wave of revolutions and anti-government uprisings across the Middle East and North Africa, saying such "Significant developments are underway which will influence all regional countries," IRNA reported on Wednesday.
Referring to the region's role in securing global oil supplies, the Iranian foreign minister expressed optimism that the regional countries can "alleviate all concerns" with regard to crude supplies and safeguard the region's interests.
Salehi is scheduled to exchange views with his Omani counterpart on the latest developments in the Middle East and ways to improve Tehran-Muscat relations.
The top Iranian diplomat is accompanied by Mohammad Karami-Rad, a member of the National Security and Foreign Policy Commission of the Iranian Parliament (Majlis) and Hossein Amir Abdollahian, the director general of the Persian Gulf and Middle East Affairs Department of the Iranian Foreign Ministry.
At the end of his visit to Oman, Salehi is expected to leave Muscat for the Turkish capital of Ankara.
On Monday, the Iranian foreign minister paid an official one-day visit to Qatar, where he held talks with Qatari Emir Sheikh Hamad bin Khalifa Al Thani, Crown Prince Tamim bin Hamad Al Thani, Prime Minister and Foreign Minister Sheikh Hamad bin Jassim bin Jabor Al Thani on regional developments and bilateral ties.