Palestine
Iran's FM Blasts Continued Occupation of Palestinian Territories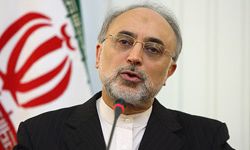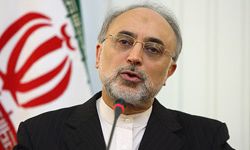 Iranian Foreign Minister Ali Akbar Salehi renewed Tehran's steadfast opposition to the Zionist regime of Israel's illegitimate acts, and stressed that the Palestinian issue can only be resolved when the Israeli regime ends occupation of the Palestinian territories.
Addressing the inauguration ceremony of the NAM experts meeting here in Tehran on Sunday, Salehi said the "tragedy of Palestine" is the root cause of conflicts in the region, and described Israel as "the greatest threat" to regional security.
"We, as the main part of the international community, want a just policy to determine the fate of the Palestinians and oppose the illegitimate acts of the Zionist regime," Salehi stated, adding that peace in the region is not possible through support for Zionist regime's blind terrorism, occupation and torture.
The Iranian minister further said that an end to the occupation of Palestinian, Syrian, Lebanese lands, the return of the Palestinian refuges and adoption of a democratic mechanism to determine the Palestinian nation's fate are essential parts of the solution to the Israeli-Palestinian problem and establishment of peace in the region.
Iranian officials have on many occasions called for the liberation of Palestine.
In similar remarks, the Leader of Islamic Ummah and Oppressed People Imam Seyed Ali Khamenei said earlier this month that liberation of the Palestinian territories from the hands of the usurper Zionist regime is the responsibility of all Muslims.