Syria
Iran
Middle East
Palestine
Iran's FM: 'israeli' Regime's Attacks Clear Violation of Syria's Sovereignty
Iranian Foreign Minister Hossein Amir Abdollahian in a telephone conversation with his Syrian counterpart Faisal Mekdad strongly condemned the recent bombardment of Damascus Airport by the Israeli regime, and said that it is a clear violation of Syria's territorial integrity and national sovereignty.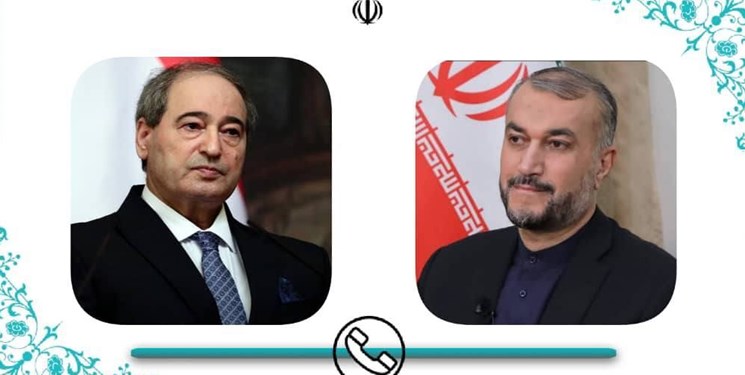 Amir Abdollahian's remarks came hours after an Israeli airstrike targeted the vicinity of the Damascus International Airport in the Syrian capital.
The Iranian foreing minister underlined that the Israeli regime's relentless attacks on Syria's infrastructure were not only in violation of the country's sovereignty and territorial integrity, but also constituted a contravention of all international laws and humanitarian norms and principles.
Amir Abdollahian described the silence of the international community and regional organizations in the face of the Israeli aggression as "pathetic and reprehensible".
Mejdad, for his part, expressed his gratitude to the Islamic Republic and said the Syrian nation would sustain its resistance against "the Zionist regime's occupation and aggression".
The Israeli regime's attacks on Syria have grown significantly in scale and frequency after 2011 when Syria found itself in the grip of foreign-backed terrorism.
In a relevant development last month, Syria had urged the United Nations to issue a "clear" condemnation of the regime's relentless airstrikes on the Arab country.
In a letter to the UN and the UN Security Council, Syrian foreign ministry said the country hoped they would "adopt a clear position on the Israeli attacks on Syrian sovereignty".