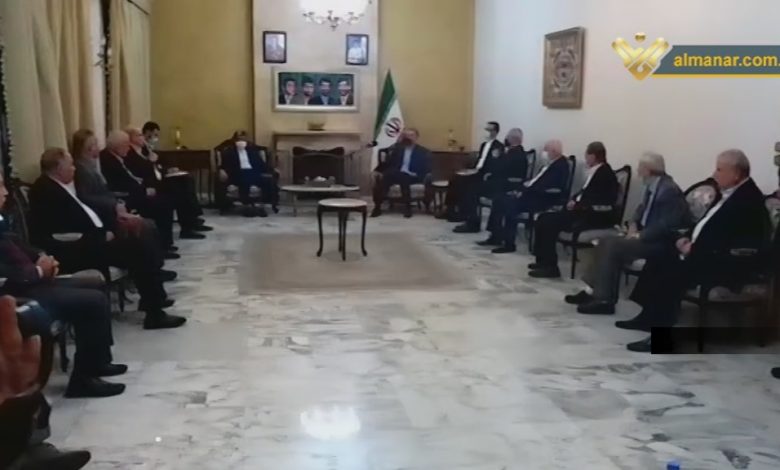 The Iranian foreign minister Hussein Amir Abdollahian welcomed at the Iranian embassy in Beirut a delegation representing the Palestinian resistance factions, reiterating the Islamic Republic's support to the Palestinian cause.
The Palestinian delegation hailed the Iranian support to the Resistance fight against the Israeli occupation in light of some Arab countries rush into normalizing ties with the Zionist entity.
Abdollahian also visited the Supreme Shiite Council's headquarters where he offered condolences on the demise of its Head, Sheikh Abdul Amir Qabalan, and the wife of Imam Sayyed Moussa Sadr, Parvin Khalili.
Source: Al-Manar English Website