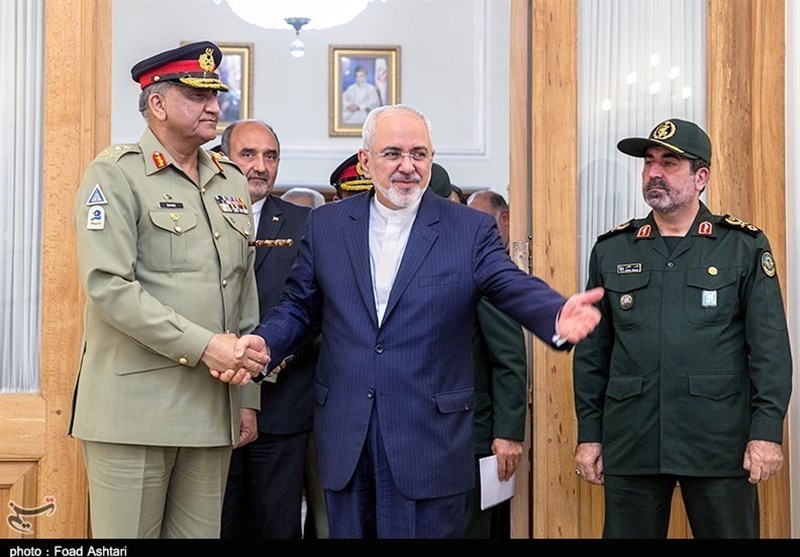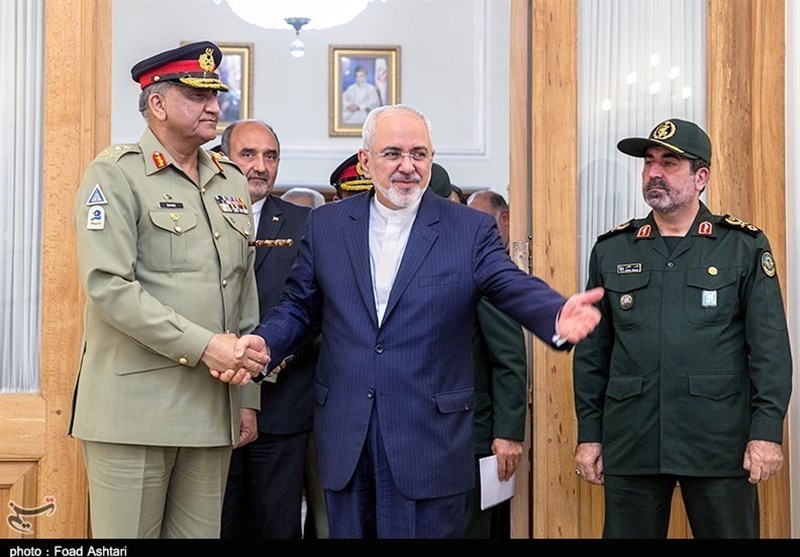 Iranian Foreign Minister Mohammad Javad Zarif who is in Islamabad hold talks with Pakistan's Chief of Army Staff (COAS) General Qamar Javed Bajwa on Friday.
Zarif and the Pakistani commander discussed military cooperation between the two countries, the fight against terrorism and more bilateral collaborations to ensure security along the common borders.
The Iranian top diplomat arrived in the Pakistani capital on Thursday for a two-day visit.
He is also expected to hold meetings with Pakistani Prime Minister Imran Khan, National Assembly Speaker Asad Qaiser and Foreign Minister Shah Mahmood Qureshi.
According to Pakistani Foreign Office Spokesman Muhammad Faisal, Zarif is "the first foreign dignitary to visit Pakistan since the new government took over".
Imran Khan was sworn in at a ceremony in Islamabad on August 18, officially taking over the reins of power in the country after his party won a July 25 election.
In a message to the former Pakistani cricketer in early August, Iranian President Hassan Rouhani congratulated Imran Khan on his party's win in the general election, calling for stronger relations between the two neighbors, which he said are the "strategic depth" of one another.