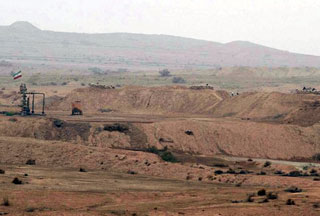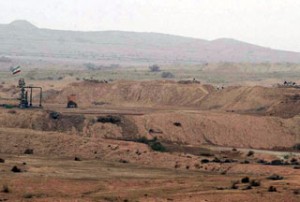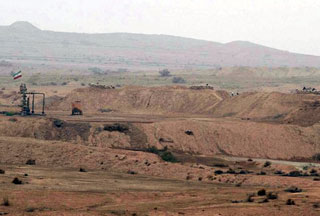 An Iranian border official says his country's forces have resumed their former position after taking down a barricade recently built by Iraqi soldiers near a disputed oil well.
"Iranian forces returned to their previous posts last night after removing the new barricade that Iraqi soldiers had build next to the disputed oil well in a Thursday operation," the official who was speaking on condition of anonymity told Press TV's correspondent.
"Iraqi forces had erected the now disassembled barricade next to the No. 4 oil well in Fakkeh," said the official.
Press TV's correspondent says Iraqi officials consider the area a disputed region.
Tehran has dismissed reports that Iranian armed forces entered Iraqi territory, stressing that the well is within Iranian borders.
Comments made by the Iraqi deputy interior minister also confirm that Iranian forces have gone back to their earlier posts.
"This news is not true. This field is disputed and now it is neglected by both sides. There was no storming of the field, it's empty, it's abandoned, it is exactly on the border between Iraq and Iran," Ahmed Ali al-Khafaji was quoted as saying.
Iran and Iraq have agreed to set up an arbitration commission to clear up the misunderstanding over the borderline well.
In a Saturday telephone conversation, Iranian Foreign Minister Manouchehr Mottaki and his Iraqi counterpart Hoshyar Zebari decided that setting up such a commission would be the best way to approach the problem.