Europe
Iran
Middle East
Iran's Foreign Ministry slams France's 'unconstructive' JCPOA claims
The Iranian Foreign Ministry has raised serious objection to the French foreign minister's comments pointing to Paris's inclination to bring Iran back under the United Nations sanctions.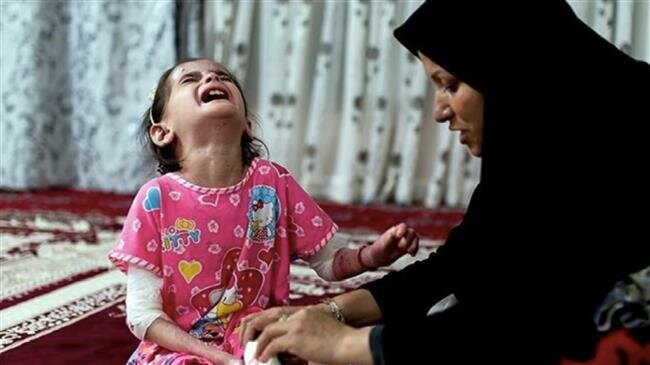 "The remarks were irresponsible and unconstructive, and seriously undermine the efficacy of political initiatives, which are aimed at complete implementation of the JCPOA (the 2015 nuclear deal) by all parties in line with the removal of sanctions under the JCPOA and enactments of the Joint [JCPOA] Committee," Ministry Spokesman Abbas Mousavi said on Thursday.
He was referring to the Joint Comprehensive Plan of Action, the official name of a 2015 nuclear deal between Iran and the P5+1 group of states comprising the United States, the UK, France, Russia, and China plus Germany.
The deal removed UN and unilateral nuclear-related sanctions against Iran, which voluntarily changed some aspects of its nuclear energy program.
The United States, however, left the deal last May in a move that flew in the face of the agreement's multi-party nature, and the fact that the accord has been ratified in the form of a UN Security Council resolution. The US also returned its sanctions against Iran, and the European deal partners fell into line with the American bans by abandoning their business commitments to Tehran.
US sanctions on Iran killing children with EB: NGOIranian children suffering from a rare skin condition known as EB are losing their lives as a result of US economic sanctions, says an NGO.
This May, Iran began reducing its JCPOA commitments under a step-by-step schedule in reaction to the US's withdrawal and the European side's failure to honor its side of the deal.
The French top diplomat, Jean-Yves Le Drian, railed against the countermeasures on Wednesday, although, Tehran is legally entitled to take such retaliatory steps under Article 26 and 36 of the nuclear deal. Le Drian called each bout of the countermeasures "another dent [in the deal by Iran]," threatening Tehran with enactment of the JCPOA's "dispute resolution mechanism," which is also known as the trigger mechanism, and whose activation can lead to re-imposition of the UN sanctions on the country.
Le Drian also alleged that Iran's retaliation "seems to prove them (the US) right in their logic of maximum pressure," referring to the mentality that has been underpinning Washington's hostile actions against Tehran.
Mousavi said the French official's remarks concerning the dispute resolution mechanism came while the logic behind inclusion of the mechanism in the first place dictates that all deal partners be given the chance to take corrective measures — not punitive action. Therefore, the spokesperson added, the European parties are not allowed under the deal to enact the mechanism in response to Tehran's legal countermeasures.
Iran has repeatedly asserted that it would roll back all the retaliatory steps it has taken once the European side begins meeting Iran's business interests as it is contractually obliged.