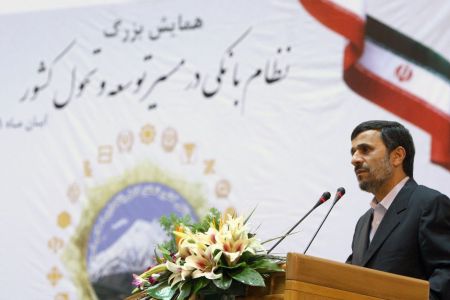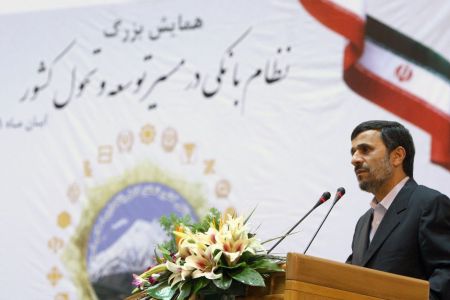 Iranian President Mahmoud Ahmadinejad has said the hard currency reserves of the country definitely exceed the World Bank's estimate of $100 billion.
Ahmadinejad made the remarks on Saturday in an address at the opening ceremony of a conference entitled The Banking System on the Path to Nationwide Development.
Stressing the necessity of using foreign exchange reserves in the investment and industrial sectors, President Ahmadinejad said, "The national hard currency reserves have been estimated at $100 billion, but the figure certainly is higher."
"It is quite clear that if mineral reserves are utilized through the country's banking system, there will be a leap forward in various industrial sectors. In fact, making use of this potential will provide a suitable opportunity to have a presence on the global scene," he noted.
He also praised the banking system's extensive and diverse activities for the facilitation of the payment of targeted subsidies.
Addressing the same event, Central Bank of Iran (CBI) Governor Mahmoud Bahmani said Iran imported hundreds of tons of gold when its price was at an average of $656 per ounce.
He added, "Today the global price of gold stands at $1,230 dollars (per ounce). Given the current situation, billions of dollars have been added to the country's foreign exchange reserves."
Last week, Bahmani said that the World Bank estimated Iran's foreign exchange reserves at 100 billion dollars.
In August, he said that Iran's foreign exchange reserves had doubled in a short time only through a change in the foreign currency basket.