Iran
Middle East
Ten Days of Dawn
Iran's Friday Cleric Hails Global Impacts of Islamic Revolution
Tehran's Provisional Friday Prayers Leader Ayatollah Mohammad Emami Kashani said the victory of the 1979 Revolution in Iran has prevented the American and Zionist conquest of the entire Muslim world.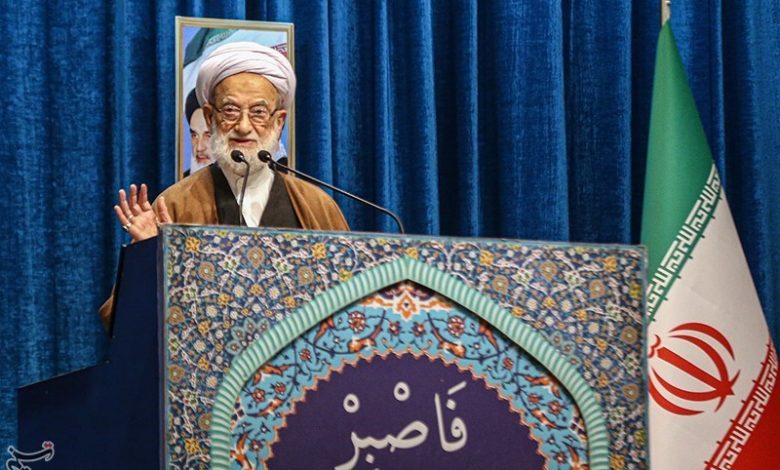 Addressing a congregation of worshipers in Tehran on Friday, Ayatollah Emami Kashani said Iran, the Arab, and the Islamic nations had many problems before the victory of the Islamic Revolution in 1979.
Without the Revolution in Iran, the US and Zionism would have conquered the entire Islamic world, the cleric added, saying Iran could have suffered from the political, economic and cultural yoke of the US and Zionism if the Revolution had not happened.
He also took a swipe at the US administration for proposing the so-called deal of the century for Palestine, saying such plot has only given the enemies more notoriety in the world.
The deal of the century is nothing but a scandal for the US and Zionists, the cleric underlined.
Ayatollah Emami Kashani finally called on all eligible Iranian voters to take part in the upcoming parliamentary election, stressing that participation in the polls would contribute to the country's security and secure it against the hostile plots.
The parliamentary and Assembly of Experts elections will be held simultaneously across the country on February 21.
There are currently 290 seats in the Iranian parliament, known as Majlis, elected by direct vote of people in nationwide election for four years.
The Assembly of Experts is a high-ranking body that elects and oversees the activities of the leader of the Islamic Revolution.
Members of the assembly are directly elected to office by people for an eight-year term. It holds biannual meetings to appoint a new chairman.