Economy
Iran's Gasoline Consumption Down by 6.1%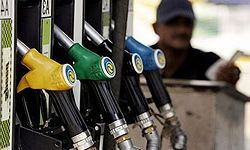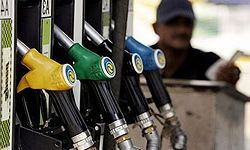 Average daily gasoline consumption in Iran fell down by 6.1 percent in early August, Oil Ministry data showed.
The Iranian oil ministry's website said nationwide consumption decreased during the week ended on August 3 by 6.1%, although it rose by 1.8% in the following week, reaching 58.3 million liters per day.
According to the figures released by the National Iranian Oil Products Distribution Company (NIOPDC), during the week that ended on August 10 total gasoline consumption stood at 408.6 million liters up by 7.6 million liters or 1.8 percent against a week earlier.
Meanwhile gasoil consumption fell in comparison to a week earlier. During the mentioned period, total gasoil consumption reached 714 million liters, 102 million liters per day on average, indicating gasoil consumption edged down by 10.5 million liters week on week.
Iranian drivers' gasoline consumption has sharply decreased since the government started energy subsidy reforms two years ago.
Iran began energy subsidy reforms in December 2010 after months of speculation regarding the timing or degree of the subsidy cuts.
The price of heavily subsidized gasoline (for the first 60 liters purchased by each motorist per month) was increased to 4,000 rials ($0.40) from 1,000 rials per liter. All gasoline purchased above the monthly quota was priced at 7,000 rials per liter going forward.
Under the plan, all subsidies are to be gradually removed during a five-year period. The subsidy cuts (also known as Targeted Subsidies) plan – encompassing key consumer goods such as gasoline, natural gas, and food – is said to be one of the most important undertakings in Iran's recent economic history.
Before the official announcement of the plan, every family member received a sum of 80 dollars in cash subsidies for a two-month period.
In less than two years, Iran has now become an exporter of gasoline production and supplied cargos to several neighboring states during the last few months.