Iran
Iran's Ghasem Rezaei wins gold in Greco-Roman wrestling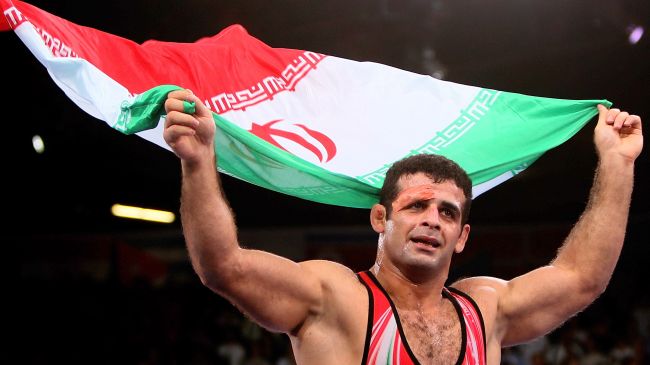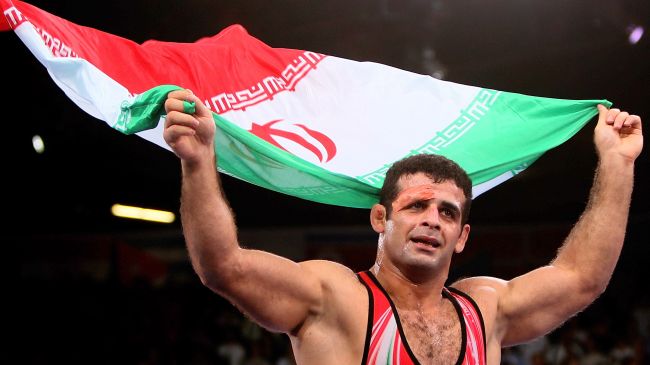 Greco-Roman wrestler Ghasem Rezaei has claimed Iran's third gold medal in the London 2012 Olympic Games in the men's 96-kg weight class.
The Iranian defeated Rustam Totrov of Russia 3-0 in the final at the Excel Center in London on Tuesday.
Rezaei overpowered Turkey's Cenk Ildem 3-1 in his first match, before he beat Artur Aleksanyan of Armenia 3-0 in the quarter-finals thanks to his straight-back suplay or salto technique. Rezaei defeated Yunior Estrada Falcon of Cuba 3-0 in the semi-finals.
Iran earned its second gold medal in the London Olympics when Greco-Roman champion Omid Haji Norouzi overwhelmed Georgia's Revaz Lashkhi in the final match of the men's 60kg category on Monday.
On the same day, Navvab Nasirshelal won a silver medal for Iran in the men's 105-kilogram weightlifting competition.
On August 5, Iran's five-time world champion Hamid Sourian won the country's first Olympic gold medal in Greco-Roman wrestling in 40 years.
Sourian beat Rovshan Bayramov of Azerbaijan 2-0 and 1-0 in the final of the 55-kg category of the men's Greco-Roman wrestling event.
Iranian weightlifter Kianoush Rostami also won a bronze medal on August 3.
Iran has dispatched a team of 54 athletes to the London Olympics, contesting in a variety of fields, including archery, table tennis, wrestling, weightlifting, rowing, boxing, track and field, swimming, and taekwondo.
More than 10,000 athletes from over 200 nations are participating in the 2012 Olympic Games.