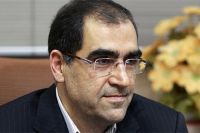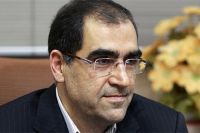 Iran's minister of health and medical education, Hassan Qazizadeh Hashemi, has visited a number of injured Palestinian residents of Gaza at a Tehran hospital on Thursday. The Palestinians are currently being treated for their injuries at one of Tehran's top hospitals.
According to an IRIB report, Hassan Qazizadeh Hashemi, Iran's health minister visited three injured Palestinians in Tehran's Baqyatollah Hospital , and saw for himself how their medical treatment was progressing.
The three Palestinian residents of Gaza were injured in Israel's recent brutal 50-day-assault, and they are currently receiving medical care at Baqyatollah Hospital.
Speaking during his visit to the hospital, Qazizadeh Hashemi expressed satisfaction about Iranian medical teams helping and treating injured Palestinians from Gaza.
The Iranian health minister said he was hopeful that more advanced medical care, and better quality medical services, could be offered to injured Palestinians of Gaza, once Gaza's border crossings are opened up, and residents are allowed to leave Gaza to receive medical treatment. Qazizadeh Hashemi said this is possible if (Arab) countries bordering Gaza allow Gaza's crossings to open up.
The three injured Palestinians were flown to Tehran on Wednesday night, and they are currently being treated for their injuries.
More than 2150 Palestinians were martyred and over 11000 Palestinians were injured when the Israeli army launched its 50-day land, air, and sea offensive on Gaza in July and August of this year.