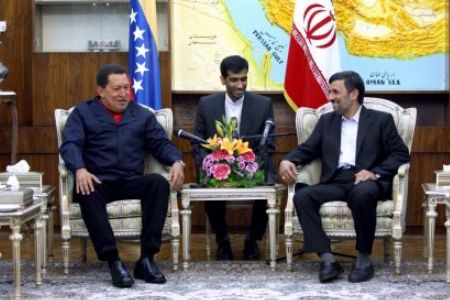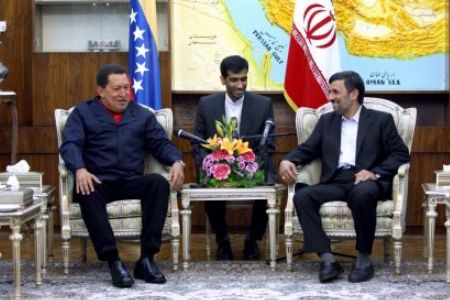 President Mahmoud Ahmadinejad says despite foreign pressure Iran is in a good place and the Iranian nation's influence is growing in the region.
The hegemonic and imperialistic system in the world has mobilized all its resources against independent nations, President Ahmadinejad told his visiting Venezuelan counterpart Hugo Chavez in Tehran on Tuesday.
"Independent nations can change the current global situation in their favor with solidarity and authority," the Iranian president said.
President Ahmadinejad also thanked his counterpart for denouncing anti-Iran sanctions.
The visiting Venezuelan president, for his part, stressed that Caracas seriously wants the expansion of ties with Tehran.
"Both countries enjoy numerous potentialities and opportunities for further enhancement of relations in all areas," Chavez underscored.
Touching upon the current global developments, the Venezuelan leader urged all nations to fully tap into their potential.
"If independent nations consolidate their capacities, our power will definitely multiply in dealing with imperialism," Chavez said.
He described Tehran-Caracas relations as "brotherly" and "strong," adding that his country will stand by Iran under any circumstances.
The two presidents underlined that both sides should utilize the existing potential to further upgrade bilateral ties on all fronts.
They also discussed the latest regional and international developments.