Iran
Iran's Judiciary Chief: West Trying to Impair Face of Genuine Islam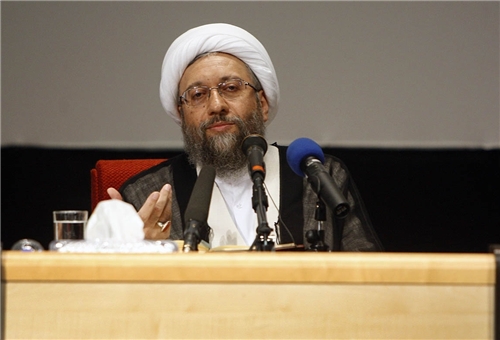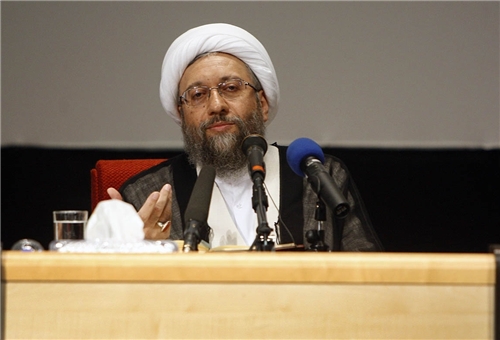 Iran's Judiciary Chief Sadeq Amoli Larijani reiterated that the major world powers are doing their best to block people's access to genuine Islamic teachings and tenets.
"Today we see an American-style Islam from one side and the Takfiri Islam of the ISIL which itself has been created by the Americans and Europeans from the other side are propagated throughout the world," the judiciary chief said, addressing a meeting of senior judicial officials in Tehran on Wednesday.
He underlined that the kind of Islam created by the US and Europe will lead to nowhere, but damaging the image of Islam.
Earlier today, Amoli Larijani underlined that the US and the European countries are behind the wave of Takfiri terrorism in the region in a move to contain Islamic awakening and defame Islam.
"The killing of innocent people and other acts committed by this group have nothing to do with the Shiism and Sunnism; in fact it is one of the colonial policies of the US and the European countries who want to taint the image of Islam by introducing ISIL as Islam," Amoli Larijani said in a meeting with Iraqi Prime Minister Haider al-Abadi in Tehran.
Also today, a senior Iranian lawmaker lashed out at the US for supporting and arming the terrorists, and said that the US is the ISIL.
"The ISIL has been created, armed and equipped by the Americans and unfortunately we are witnessing that the westerners are continuing their supports for the terrorists by dividing them into good and bad terrorists," Head of the parliament's Judicial and Legal Commission Allahyar Malekshahi said in a meeting with a group of Arab lawyers in Tehran.
Vice-Chairman of the Arab Lawyers Association Sami Barakat Kharis, for his part, said that genuine Islam is different from the American-style and Takfiri Islam, adding, "We are against fanaticism."