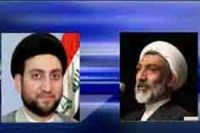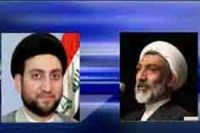 Visiting Justice Minister of Iran Mostafa Pour-Mohammadi on Saturday in Baghdad discussed ways to promote Iran-Iraq relations in a meeting with President of the Islamic Supreme Council of Iraq (ISCI) Ammar al-Hakim.
According to IRNA, Pour-Mohammadi arrived in the Iraqi capital on April 8 at the invitation of his Iraqi counterpart Hassan al-Shammari to discuss issues of mutual interests with senior Iraqi officials.
The implementation of an agreement signed on extradition of prisoners is a major topic to be discussed by the two sides.
Referring to Iraq's upcoming general election slated for April 30, the Iranian minister expressed hope that the voting would strengthen the process of democracy in Iraq.
He also hailed active presence of all Iraqi parties in the upcoming election.
Al-Hakim, for his part, said that Iraq's general election would prove the major role played by the Iraqi people in the country's decision making process and in restoring stability and security to Iraq.