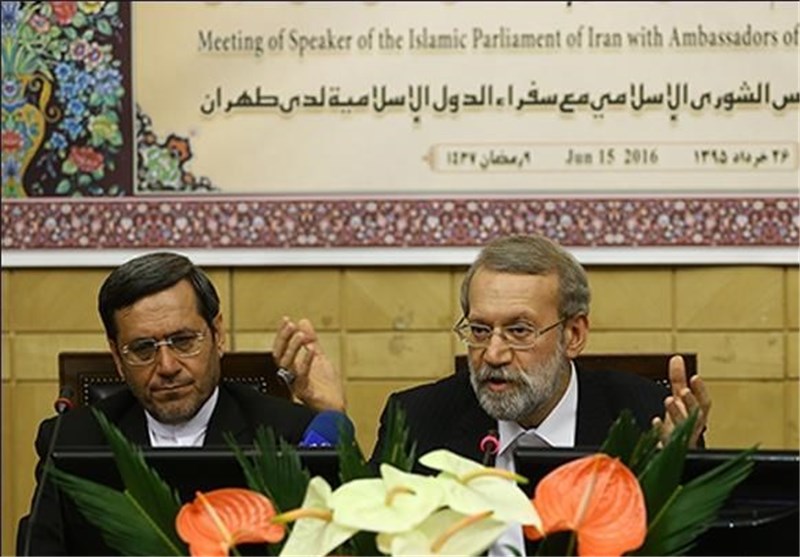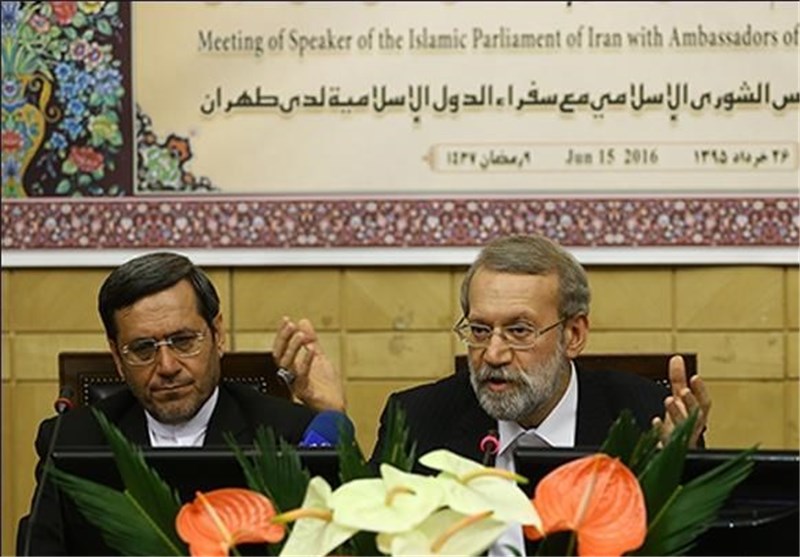 Iranian Parliament Speaker Ali Larijani warned against plots hatched by Islam's enemies, saying that in the current critical situation of the Middle East region, Muslim countries should adopt a strategy to enhance unity against the plots.
Speaking at a gathering of ambassadors of the Islamic countries to Tehran on Wednesday night, Larijani described problems currently facing the Muslim world as "painful" for the Islamic Ummah (community), saying that over the past decades, crises created in the region have largely increased.
He further emphasized that the Zionist regime of Israel benefits most from regional problems, including emergence of terrorist groups in the region and creation of discord among Muslims.
The parliamentarian said some other countries are also pursuing their goals by sowing discord among Sunni and Shiite Muslims.
"Islamic countries should follow a strategy to boost unity and avoid creating problems and sectarian disputes," Larijani stressed.
Some parts of the Middle East and the Muslim world have been plagued by conflicts, violence and terrorism in recent years due to a lack of unity as well as plots hatched by the enemies of Islam.
Countries like Iraq and Syria have been gripped by insurgency and terrorism, while Yemen has been suffering from a brutal aggression by a Saudi-led coalition.
Afghanistan, Pakistan, Turkey, Egypt and Lebanon, meanwhile, have been facing a surge in terrorist activities.