Iran
Middle East
Iran's leadership, people share single view on nuclear issue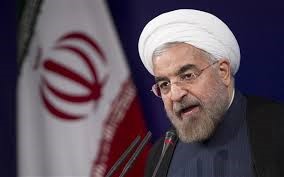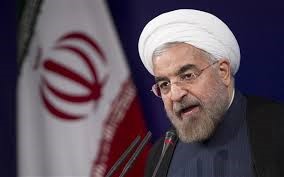 Iranian leadership and its people share one single view on the country's peaceful nuclear activities and are not to give up their legitimate nuclear rights, President Hassan Rouhani said on Monday. President Rouhani made the remarks while speaking to reporters at Tehran's Mehrabad International Airport prior to his departure for New York where he is to address the 69th session of the United Nations General Assembly.
"No different voices are being heard from Iran's leadership and its nation about the country's peaceful nuclear program. They say "Yes" to peaceful nuclear activities and "No" to nuclear weapons," said the President.
Referring to the ongoing nuclear talks between Iran and the Group 5+1 in New York, President Rouhani reiterated that Tehran has never been after developing weapons of mass destruction (WMD) or nuclear weapons.
"More Transparency within the frameworks of the international regulations, mutual confidence-building and respect are what G5+1 expects from Iran and this is acceptable but if they expect us to leave our legitimate rights this will be impossible. Neither the Iranian nation nor its leadership will accept this."
President Rouhani expressed hope that the Iranian side will succeed in explaining these facts in its talks with the Sextet (US, Russia, Britain, France and China plus Germany).
If they fail to respect our rights, this would be for one hundred percent a lose-lose game and that would be harmful to everyone," said the President.
Referring to Iran's key role in resolving international economic and political problems, President Rouhani said all countries of the world know that this would benefit all, neighboring states in particular, if Iran's nuclear issue is settled peacefully.
Referring to major topics to be discussed in his address to the 69th UNGA, President Rouhani said he will talk about Iranophobia and Islamophobia."Iranians enjoy a rich ancient civilization and has never invaded any nation throughout the history but has been attacked by others."
Touching upon the West's so-called fight against terrorism, President Rouhani described it as a "theatrical move."
"This is completely wrong if they (western countries) misuse the issue of terrorism as an excuse and revive their dominance over the region."
The 69th session of the UN General Assembly is to beging at UN Headquarters on September 16 (Tuesday) and its general debate will open on Wednesday, September 24.
The opening of general debate was postponed from Tuesday, September 23, 2014, to accommodate the Climate Summit.
President Rouhani is also to attend the event.
Based on the schedule, President Rouhani will be the second speaker to address the UNGA Thursday morning.