Iran
Iran's Majlis speaker due in Geneva to attend IPU assembly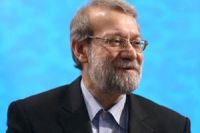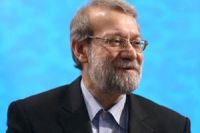 Iran's Majlis (Parliament) Speaker Ali Larijani is scheduled to make a trip to the Swiss city of Geneva on Sunday to attend the 131st Assembly of Inter-Parliamentary Union (IPU).
According to IRIB, heading a high-ranking parliamentary delegation, Larijani plans to leave Tehran for Geneva on Sunday and participate in the IPU Assembly.
He is also slated to deliver a speech in the session and meet with parliamentary delegations from other countries on the sidelines of the assembly.
An unprecedented 744 MPs from 141 countries, including 104 speakers and deputy speakers, are planned to attend the IPU Assembly from October 12 to 16.
The official website of the IPU said they may adopt an emergency resolution on a pressing global issue, adding that current proposals include fighting terrorism and extremism, protecting the rights of the Palestinian people, addressing sovereign debt crises and combating human trafficking.