Iran
Iran's Majlis vows full support for new admin.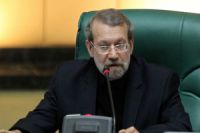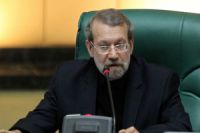 Iran's Majlis Speaker Ali Larijani has called on the three branches of government to remain vigilant in order to fulfill "national resistance," saying the legislative body will fully cooperate with the new administration.
In an address to the swearing-in ceremony of President Hassan Rohani on Sunday, Larijani said, "The Islamic Consultative Assembly (Majlis) as the important base of democracy will have all-out amicable cooperation with the new administration".
He expressed hope that the next cabinet would try its best to fulfill people's expectations.
He urged the new president to remain committed to the law "because without commitment to the law, justice will have no meaning, sustainable development will not be achieved and people's life will not be predictable."
The Majlis speaker further noted that the Islamic Revolution has established principles to give responses to "chronic pain" of the modern world which mainly include democracy, Islamic-based spiritual prosperity and economic development, political and economic independence, freedom of thought, unity among Muslims, and the establishment of justice for world nations.