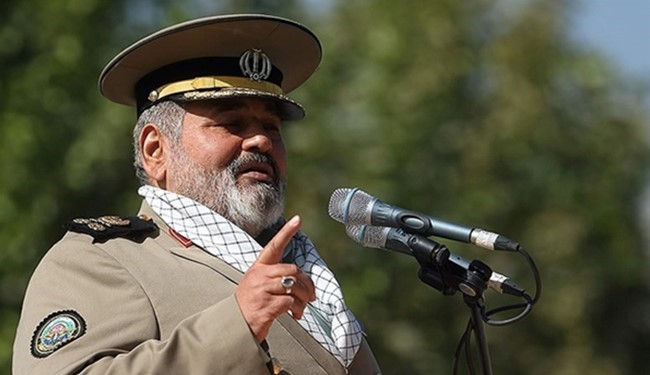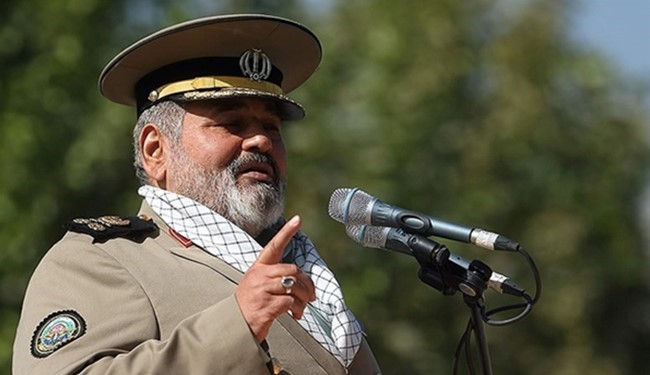 Iran's Military Chief: Labeling Hezbollah as Terrorist Group "Strategic Mistake"
Chief of Staff of Iranian Armed Forces Major General Hasan Firouzabadi on Sunday criticized the Gulf Arab states for branding Hezbollah a terrorist group as a 'strategic mistake'.
GCC countries in its regular meeting last week designated Hezbollah as a terrorist group.
Firouzabadi said that the move is against the interests of Islamic Ummah.
"Expulsion of Zionists from southern parts of Lebanon, cleaning up this area from them and creating an impenetrable shield against Israel are among Hezbollah's gifts to Lebanese people," he added.
"Hezbollah played a key role in resistance to the Israeli occupation, creating unity among different groups in Lebanon and safeguarding the interests of this Arab country for many years," he said.
Firouzabadi described the move of GCC as as-Saud proxy efforts to pave the way for the ominous goals of US and 'Israel' in the region.
Firouzabadi said that the Israeli dreams to see stability in the occupied territories would not come true.